INTERACTIVE SESSION ON QS RANKINGS | Event Date: Wednesday, 23rd, August 2023
Dr. KCG Verghese Higher Education Leadership and Management Centre in association with Office of International Affairs and Internal Quality Assurance Cell organized an Interactive session on QS Rankings on 23 August 2023.
Prior to the event, Dr. Ashwin Fernandes, Regional Director, QS Asia, interacted with Dr. Anand Jacob Verghese, Chancellor; Mr. Ashok Verghese, Pro Chancellor; and Dr. N. Manoharan, Director International Affairs.It was a profound interaction regarding the involvement of HITS in QS Rankings and way forward.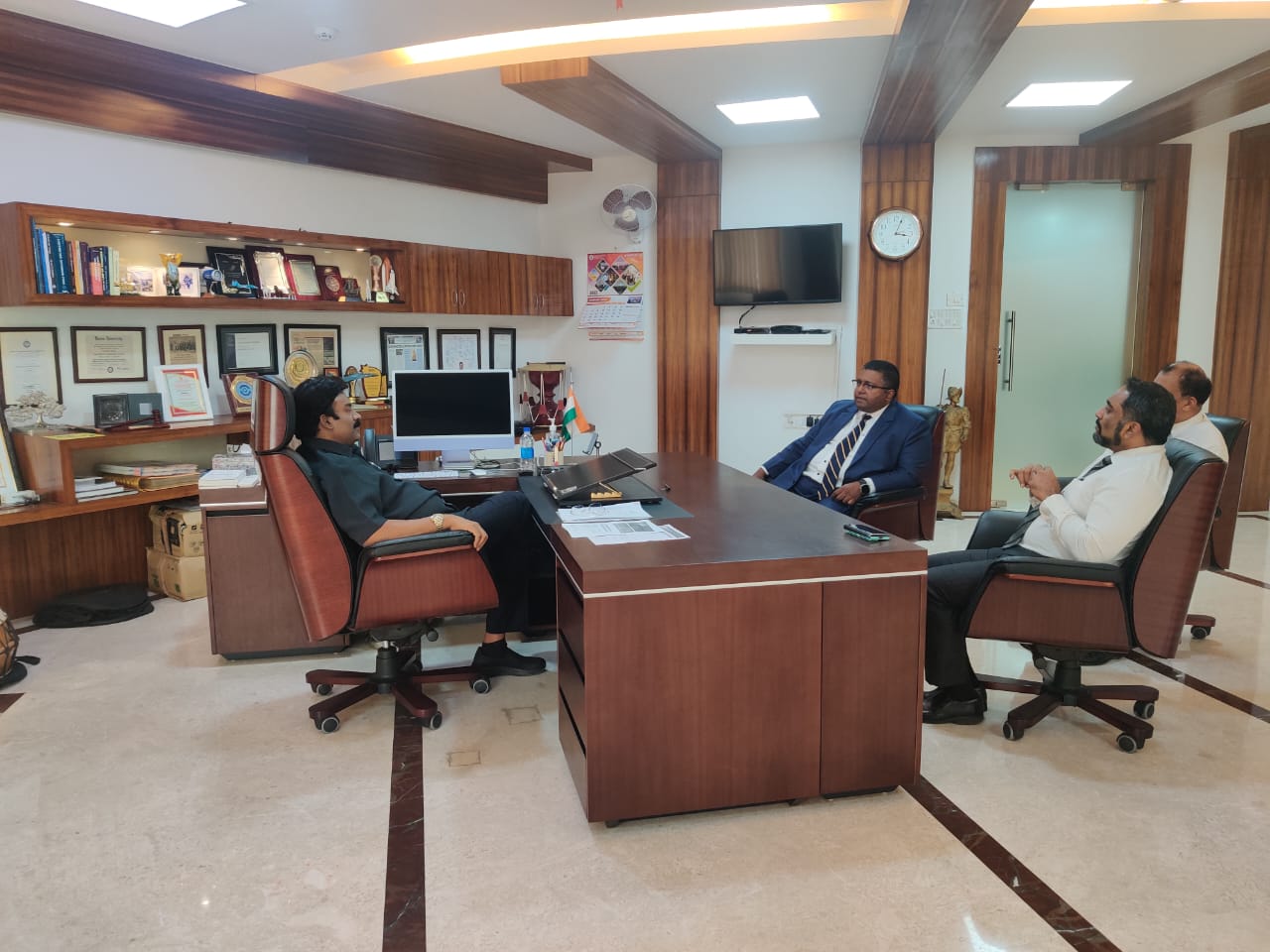 The Interactive Session was graced by Dr. Ashwin Fernandes, Regional Director Asia, Mr. Enid Verghese Jacob, Deputy Director, Deans and Heads, Dr. Sudalaimuthu, Head IQAC, representatives of Office of International Affairs, Dr. S. Sadasivam, AP, Dr. S. Gopinath, AP, Coordinator, Ranking team of KCG College of Technology, Dr. Kennedy, IQAC.
Dr. Ashwin in his presentation explained the various QS Ranking process and the timelines for the current year. He also emphasized on the importance of participation of institution in global rankings to create an impact in globalization and benchmarking the performance in quality education in diverse fields. He also stressed on the importance of working on academic reputation, employability reputation and to focus on Scopus indexed publications and citations. The importance of reaching the requisite academic reputation was stressed upon by Dr. Ashwin and he also mentioned that HITS must work hard on reaching out the partnering institutions and exposure to gain points on academic reputation and employability reputation.
Dr. Pon Ramalingam, Director IQAC, delivered the gathering. Dr. A. Sherine Joy, Head Languages & Rankings and Head Dr. KCG Verghese HELM Centre, introduced Dr Ashwin to the audience. Mr. Enid Verghese, Deputy Director, CODE, presented a memento to Dr. Ashwin Fernandes. Staff members also interacted with Dr Ashwin and there were several queries related to QS rankings procedures and calculations and methods to improve the rankings of HITS.
Dr. Usha, Associate Professor, SOM and coordinator of Rankings, HITS proposed the Vote of Thanks. Dr. Binu, Professor, Dept, of Languages, was the Master of Ceremony.