SEVILI - CARING THE CARE TAKERS OF COVID -19, ROBOT DEVELOPED BY HITS | Event Date: Sunday, 22nd, March 2020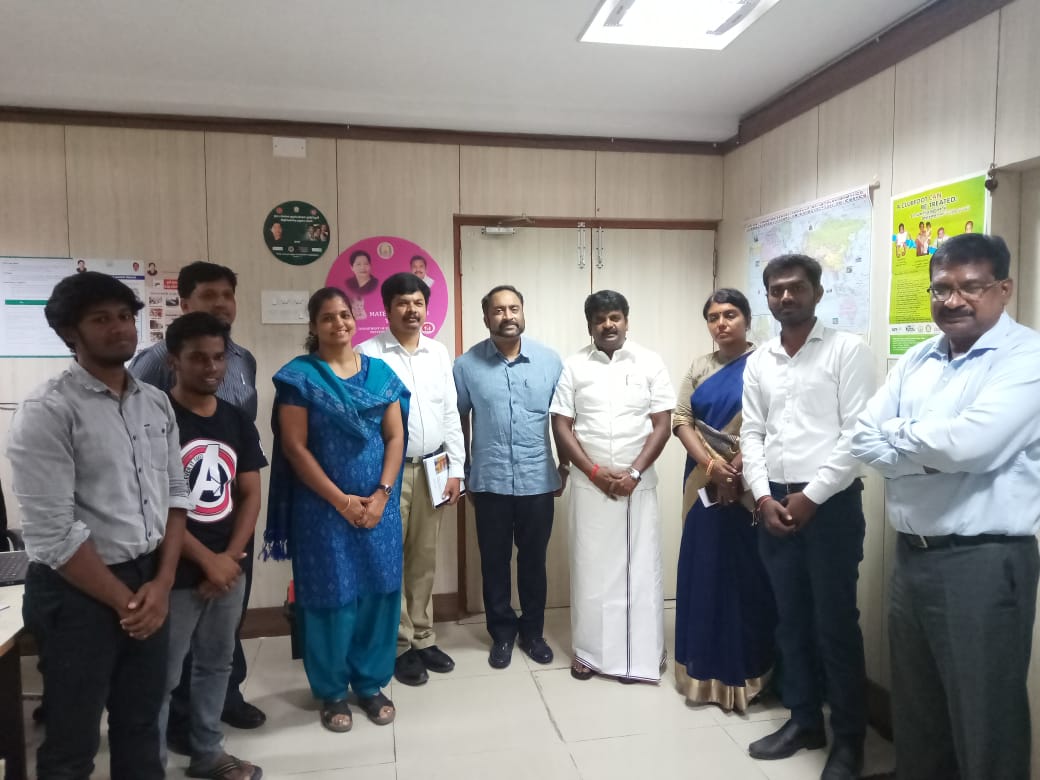 A Service Robot developed by HITS to assist medical frontline against COVID-19 'Sevili - Caring the Care Takers!'
World Health Organization (WHO) has declared the 'Coronavirus' is a global emergency as it exponentially spread outside China. Today, large number of doctors, nurses and paramedical workers are playing a crucial role in the battle against COVID-19. In this course of humanitarian service, they are at high risk of exposure to viral transmission and getting affected. The health and wellbeing of the doctors, nurses and other workers who are in frontline is the main concern. One way of minimizing the spread is to reduce the frequency of closer interactions with affected patients. Centre for Automation and Robotics (ANRO) at Hindustan Institute of Technology and Science (HITS), Chennai, has developed a service robot 'Sevili' for assisting the hospital staff to avoid direct contact with the quarantined persons.
Navigate to the isolated ward and within the ward to deliver food, medication and other necessities
Facilitate remote communication between medical frontline with quarantined patient through Video/Audio.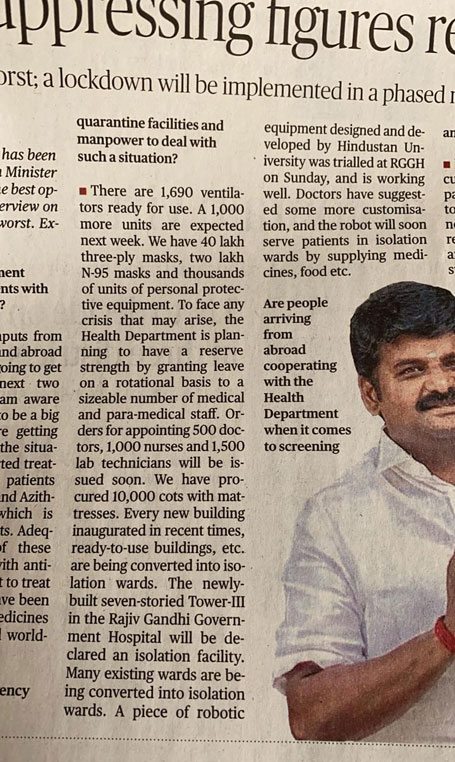 The prototype is developed and all the functionalities are verified. The robot can be deployed in the hospitals. The centre has all the facilities and infrastructure to scale up the numbers. 'Sevili' is a Tamil word and the meaning is 'Care Taker'.
For Support