PONNONAM'21 | Event Date: Wednesday, 25th, August 2021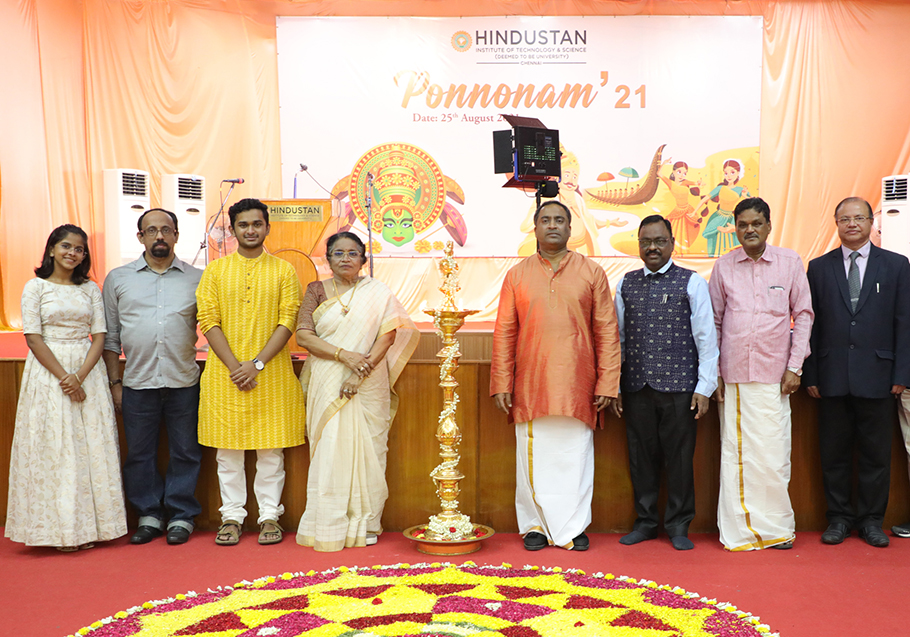 To the beats of Shingari Melam, the Office of Student Affairs of HITS organised Ponnonam'21 on 25 August 2021 at the MGR Auditorium. Prominent Playback Singer, Ms.Uthara Unnikrishnan graced the occasion as the Chief Guest.Chancellor, Dr. (Mrs). Elizabeth Verghese presided over the celebrations. Directors, Dr. Aby Sam and Mr. Ashok Verghese; Deans, HoDs, faculty members, Heads of various units of HGIs, guests from different walks of life and students enjoyed Ponnonam.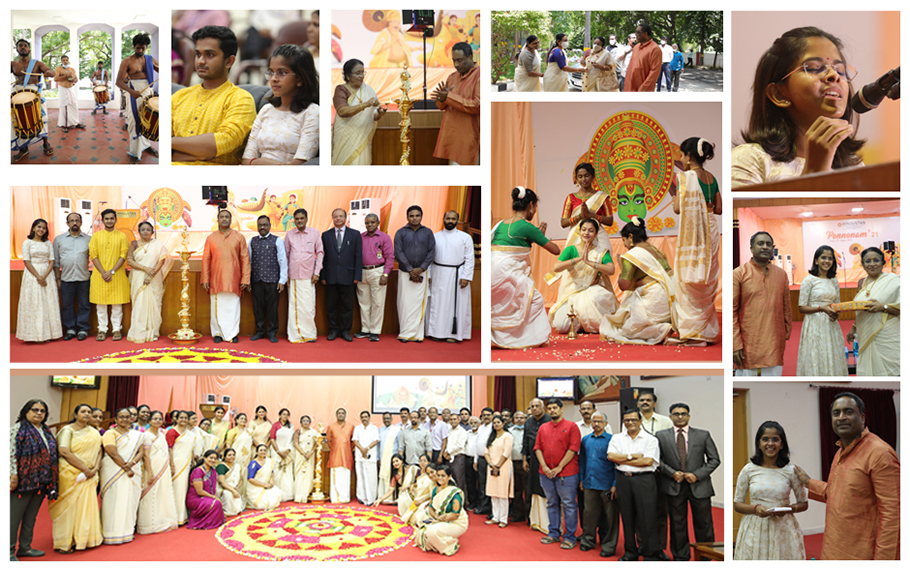 Chaplain, Rev. Justin Jose opened the event with a word of prayer. Dean-Research, Dr. Baby Joseph welcomed the gathering. Vice Chancellor Dr. S. N. Sridhara and Registrar, Dr. Pon Ramalingam offered felicitations. An eye-feasting Pookolam, mouth-watering Sadhya, and heart soothing cultural performance were organised.Dr. A. Prabaharan, Head-Student Affairs proposed vote of thanks. The event was well-coordinated by Ms. Beena James, Professor, Mathematics & Ms. V. S. Pragatha, Deputy Registrar & Coordinator, HITSAA.