National Day Celebration of Royal Kingdom of Thailand | Event Date: Tuesday, 7th, December 2021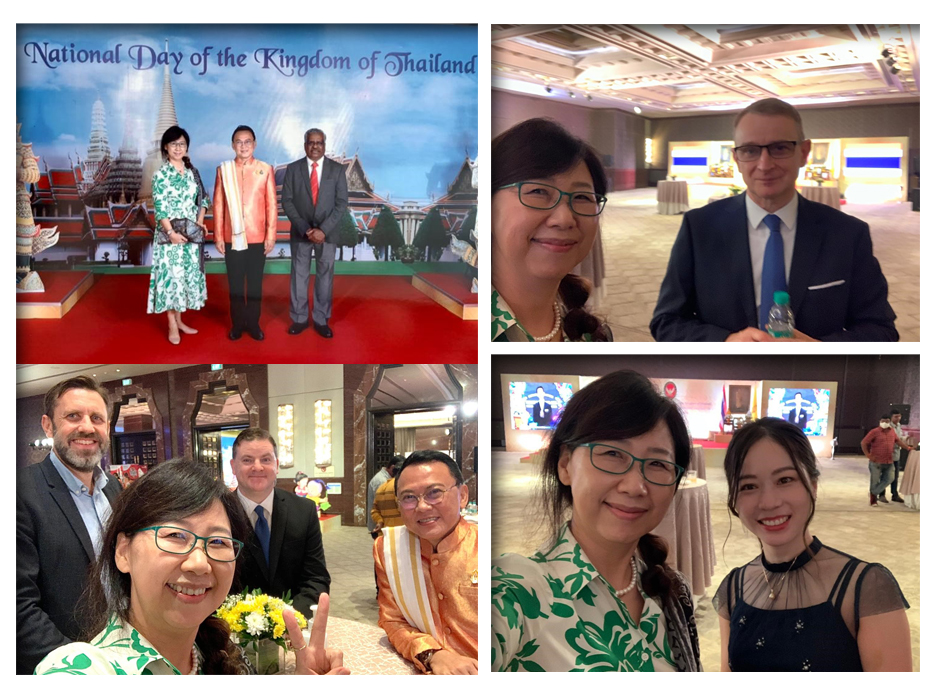 The Royal Thai Consulate-General Chennai celebrated the occasion of the National Day of the Kingdom of Thailand, the birthday anniversary of His Majesty King Bhumibol Adulyadej the Great, and Thailand's Father's Day at the ITC Grand Chola on 7 December 2021. The Consul General of Thailand, Mr. Nitirooge Phoneprasert hosted the evening which saw the diplomatic core in attendance. The Consul General during his speech elaborated on the trade relationship with India and told that the same is growing at 60%.
Team HITS comprising Dr. G. Ilavazhagan, Director-International Affairs; and Ms. Sukhee Lee, Advisor, International Affairs attended the celebrations. Officials of Govt. of India including Dr. P. Ve Arunshakthikumar, IPS, FRRO, Chennai; Dr. M. Venkatachalam, IFS, Head, Branch Secretariat, MEA, Chennai; Mr. Unnikrishnan, Dy. Director General, Federation of Indian Export Organisations; and Mr. Jagannathan Pitchai, Sr. Manager (Admin), TCS were spotted at the event.