INTERACTIVE SESSION WITH FILM CREW OF MAYATHIRAI | Event Date: Wednesday, 20th, July 2022
A movie making process involves a lot of technical skills from script writing to theatre release. The responsibility lies in the hands of a filmmaker who should use these elements to narrate a story to the audience in a creative way. The Department of Visual Communication, HITS organised an interactive session with the film crew of Mayathirai, an upcoming Tamil movie on 20 July 2022. The session was highly beneficial to the students, where they had interactive sessions on the process of filmmaking, the essentials of film direction, the role art director, and film distribution.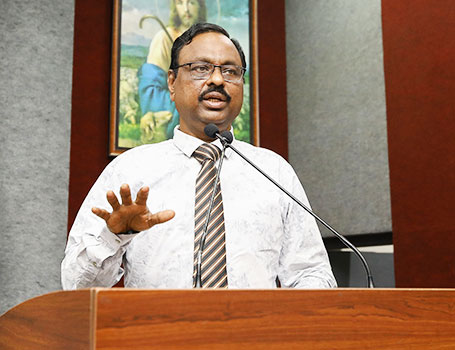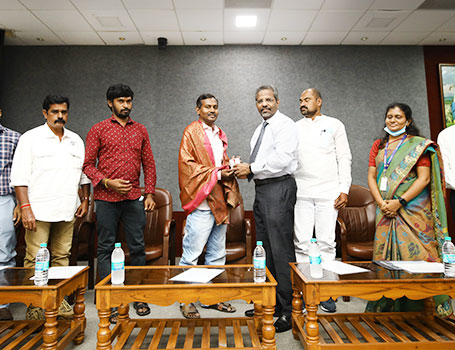 Mr. T. Sampath Kumar, (Director) shared his thoughts and insights about his movie making experience to the students. He briefed on the various challenges involved in making a small budget film. He said he got idea for the movie "Mayathirai" from an article published in the Tamil magazine Ananda Vikatan and real-life incidents. Mr. Sampath pointed out that in order to achieve in the film industry, students must have self-belief and self-confidence. The film distributor explained about the distribution process in Tamil Nadu. The filmmakers shared their experiences which gave different perspectives about the filmmaking styles especially for low budget movies.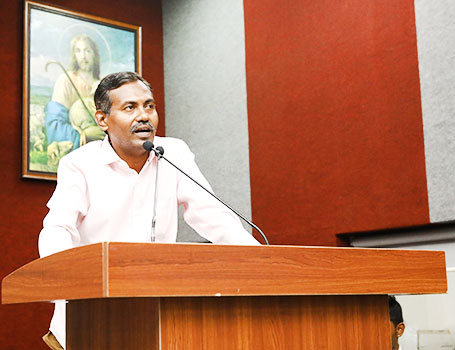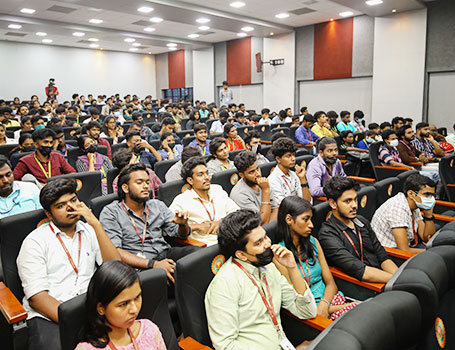 Dr. R.W. Alexander Jesudasan delivered the welcome address. The film crew Mr. T. Sampth Kumar (Director), Mr. Gnanakaravel (Lyricist and dialogue writer), Mr. Chittibabu (Art Director), Mr. Kannan (Film Distributor) and Mr. Kesavan (Actor) were the resource persons for the event. The event was graced by the presence of Dr.S.N. Sridhara, Vice Chancellor,Dr. Angelina Geetha, Dean E&T,and Dr. Prabhakaran, Head, Student Affairs and Dr.David Easow, Dean, School of Liberal Arts and Applied Sciences.