FIRST PATENT TO HITS ON "A METHOD AND A PRIOR WARNING MIXED MODE COMMUNICATION SYSTEM FOR THE NATURAL CALAMITIES" | Event Date: Monday, 25th, November 2019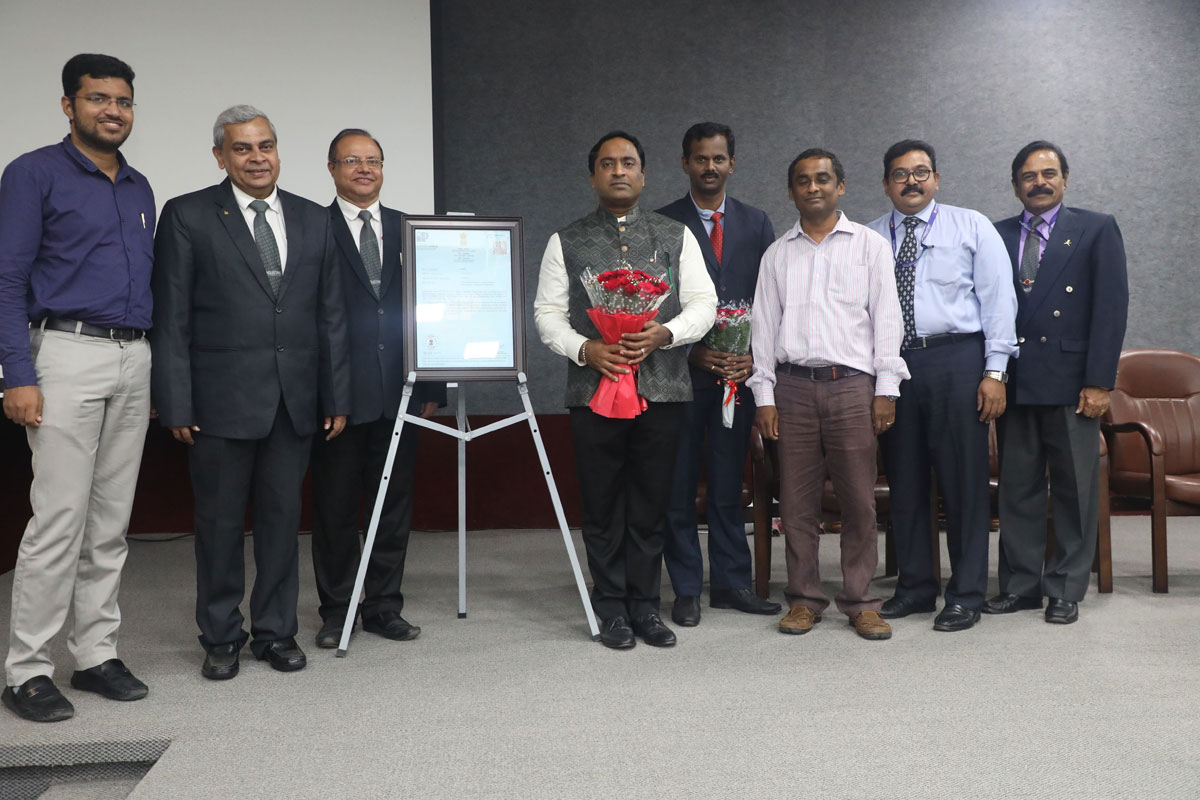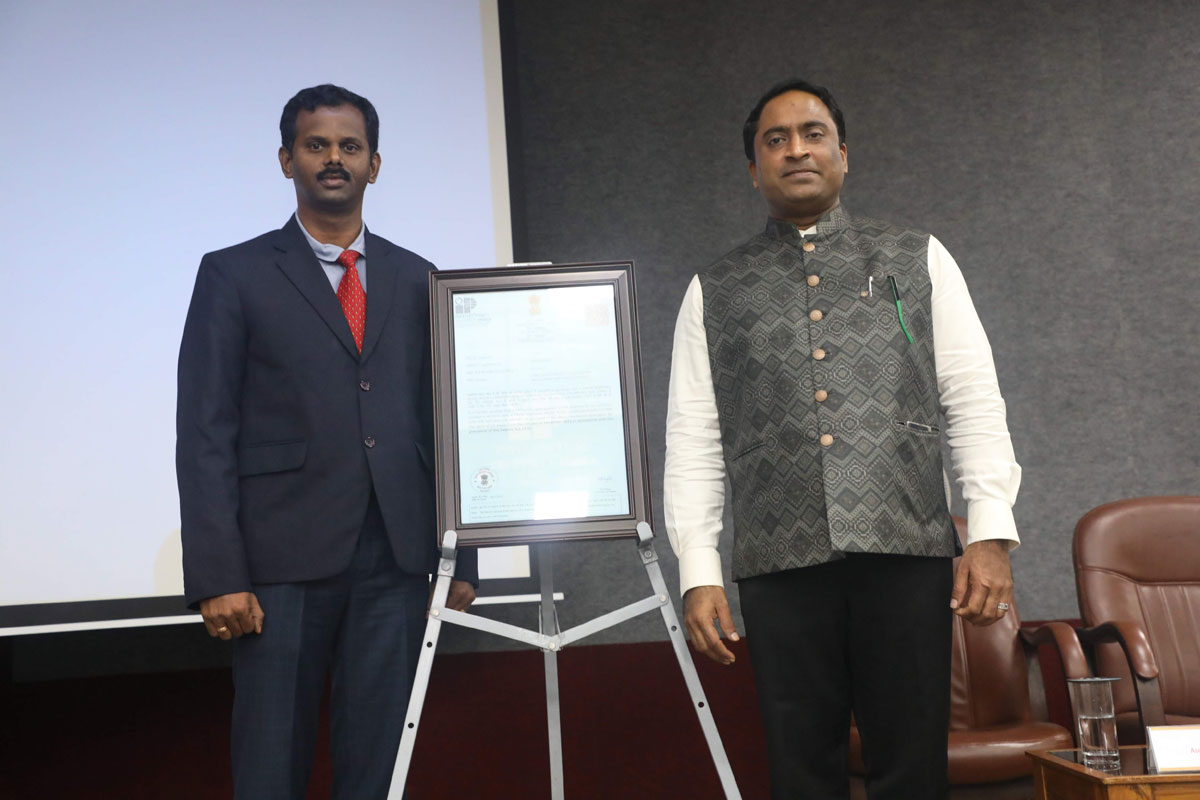 Mr. Ashok Verghese, Director, HITS and Dr. T. SudalaiMuthu, Associate Professor,CSE, HITS have obtained the first Patent (India) for HITS entitled "A Method anda Prior Warning Mixed Mode Communication System for the Natural Calamities."The system is proposed to disseminate natural calamities alert with high reliability.With satellite as backbone, the basic system comprises of AF, FM, Microwavereceiver and HF back up receiver with dedicative Isolated Coastal WarningSystem (ICoWS) towers for every 10 to 15 Km to disseminate the alerts effectively.The strength of siren sound is designed in such a way it reaches 2-5 km surrounding.The novelty of this invention lies in the mixed mode (multi) communication which hasan inter communication among the ICoWS towers that could be a standalone. The idea of the Patent originated from the Boxing Day Tsunami in 2004, the deadliest inhistory, killing more than 230,000 people across 14 countries. Mr. Ashok Verghese andDr. T. SudalaiMuthu were honoured by Dr. Mrs. Elizabeth Verghese, Chairperson, Hindustan Group of Institutionsin a felicitation ceremony organized on 25 November at HITS campus towards this prodigious achievement.Mr. M. Ram Jawahar, Assistant Controller of Patents & Designs and Distinguished Alumnus of HITS presided over the event as the special guest.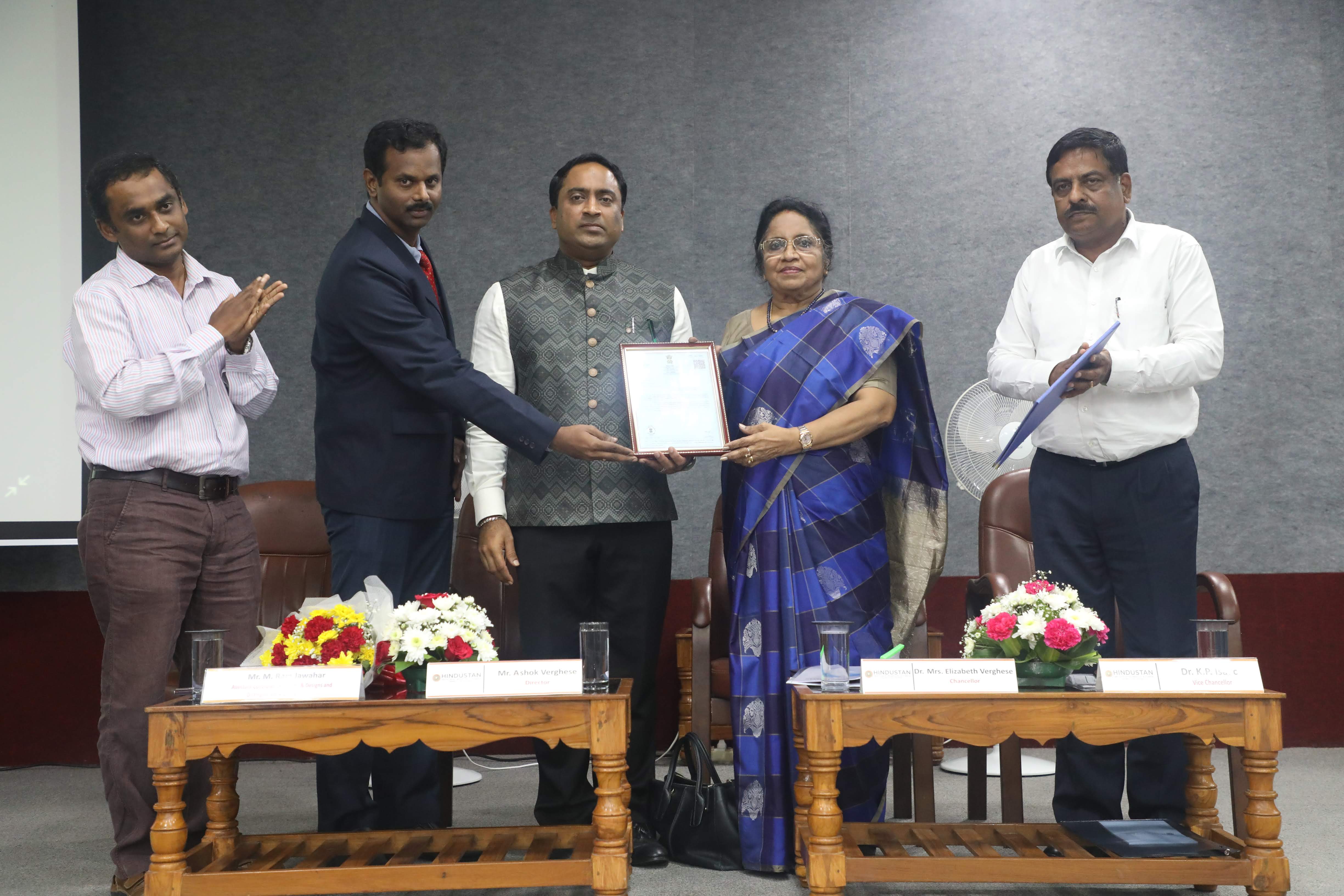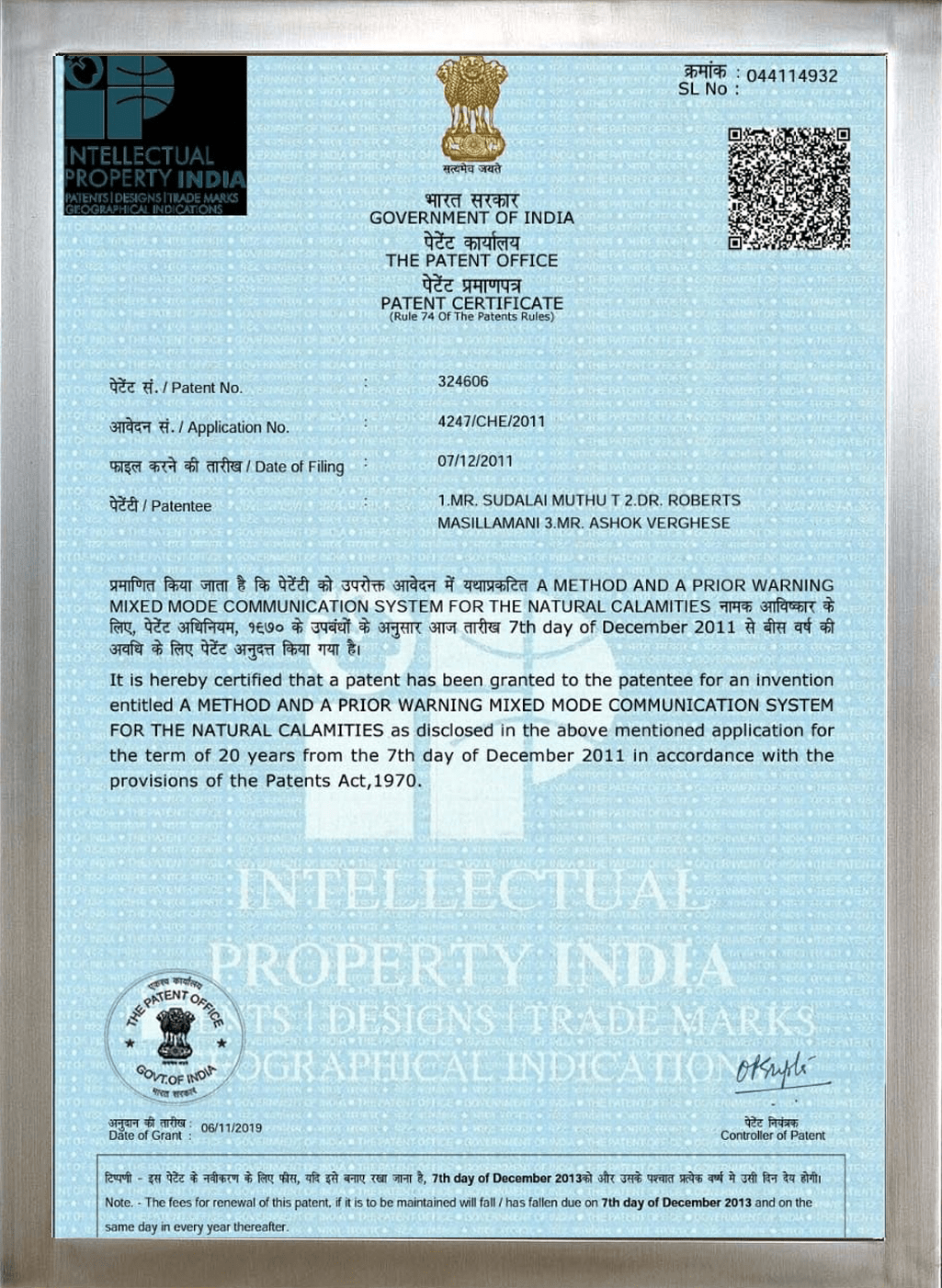 Hindustan Institute of Technology and Science is involved in yeoman service to the society for the last 5 decades. With invention and innovation of technology, Hindustan is the 6thBest Patent Filing University in India in2016, and 34thin the year 2017. Hindustan has filed 100+ Patents including the invention for UAV Vehicles, Self-Starting Scram JET Engine, Battery of Electric Vehicle, Polyester Resin Mortar Flooring, Terrain Vehicle for physically Challenged Driver, VLSI Design of High Speed ATM Switch, Handling of Open Defecation, Automatic Fuel Filling, Tapioca Harvester, Road Safety Device, Support to Deaf and Dumb people, and Agricultural Aids.