EXPOSURE 2022 PHOTOGRAPHY EXHIBITION | Event Date: Wednesday, 12th, October 2022
The Department of Visual Communication, SLAAS organised Exposure 2022 Photography Exhibition on 12 October 2022. The photo contest was conducted in the month of September as part of Chancellor Day celebrations under the theme "Colours and Emotions" for school and college students. More than 100 students participated and the shortlisted photographs were displayed.
Mr. Sree Sarvanan Indian Cinematographer and Mr. Sadhiq Basha CEO, The Photo Hub were the guests for the inaugural function. Mr. Sree Sarvanan inaugurated the event at MGR Auditorium Gallery. The guests appreciated the photographs taken by the students, especially photographs of Holy occasion. Later a guest lecture on Camera Framing was arranged in the Good Shepherd Hall. The event commenced with a welcome address by Dr. R. W. Alexander Jesudasan and address by Dr. David T. Easow, Head SLAAS. Dr. T. Nirmal welcomed the chief guest and gave an overview about the event and thanked the chief guests and participants for gracing the occasion.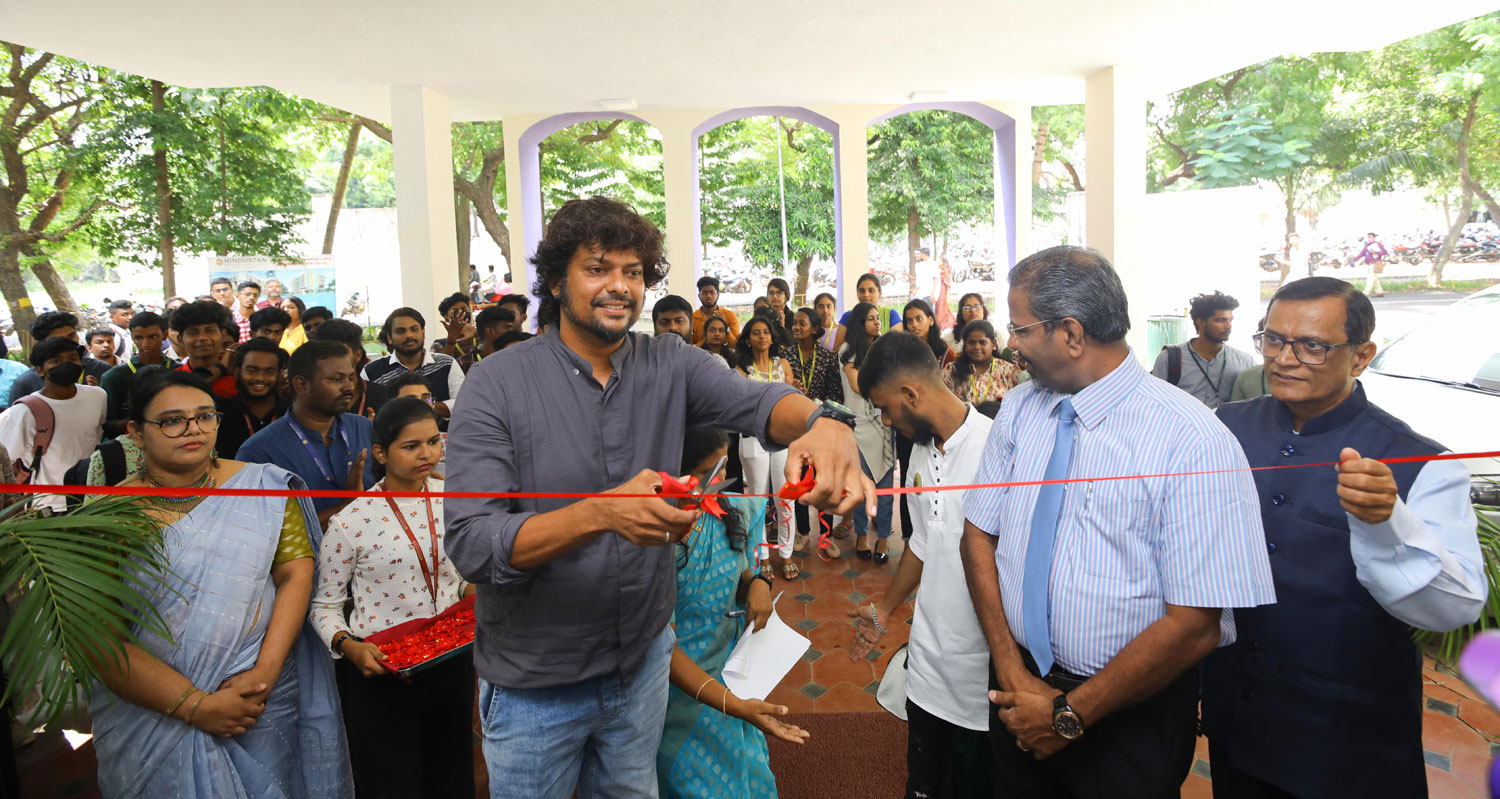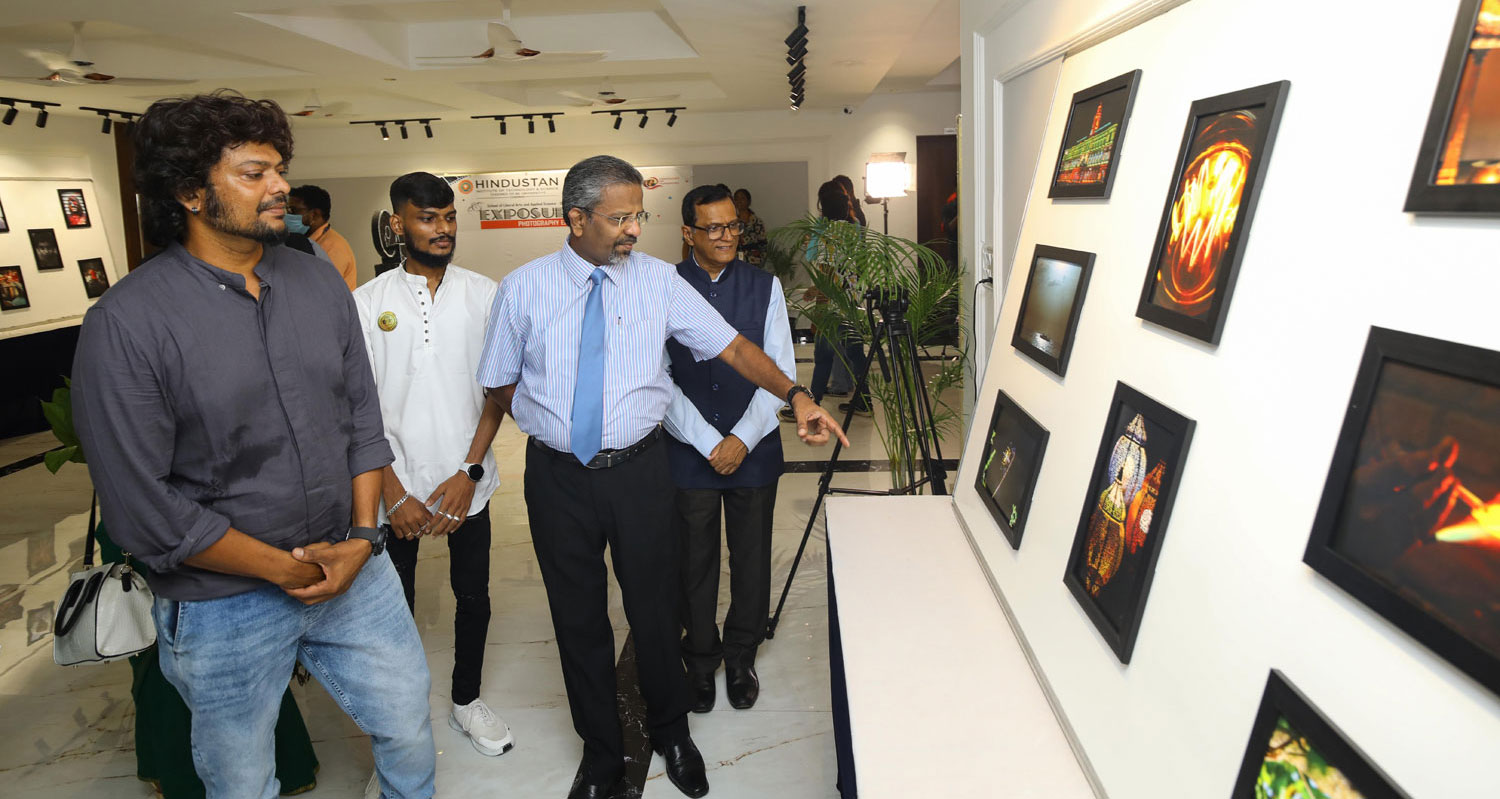 Mr. Sree Saravanan interacted with students and gave informative inputs regarding camera framing and techniques. He explained that the role of a cinematographer in filmmaking is important in all three stages of production. Mr. Saravanan said that the process begins with a discussion with the director and then decides each scene requirements and arranges for equipment. Cinematographers also apply different methods to create specific looks for scenes. In post-production, a director of photography works with the colourists to ensure that the colour represents the creative vision of the director. Later the winners of the photo contest awarded with prizes and certificates. Participants from various colleges and schools in Tamil Nadu attended the session.
Shortlisted Photographs https://myalbum.com/album/Mv5XfTbF8pWc