ANNUAL ALUMNI MEET 2022 | Event Date: Saturday, 7th, January 2023
The Annual Alumni Meet 2022 was held on 7 January 2023. Around 250 alumni visited the meeting.
The welcome address was delivered by Dr.PonRamalingam, Registrar. Dr. R. W. Alexander Jesudasan, Pro Vice Chancellorin his addressappreciated the alumni of HITS for their successful career in various fields such as research, government sectors, corporate industries, sports and fine arts across the globe. He also urged the alumni to contribute generously to alma mater in all means. The Pro Vice Chancellor concluded his speech by congratulating the awardees who were honoured for their remarkable contribution toward the development of the institution.
Dr. S.N. Sridhara, Vice Chancellor of HITS released the Alumni Connect – a Digital Alumni News Letter, January 2023 edition. He briefed the audience about the latest rankings achieved by HITS.He also stated that alumni interaction and alumni involvement with the alma mater would not only upgrade the institution's accreditation grades, but alsocompliment the growth of the alumni in theirpersonal and professional life. He also announced the launch of "Hindustan Talks" programme.
Mr. Kamal B. N., President of HITSAA presented the activities of HITSAA. He also urged the Alumni Chapters across the globe be active.Cash awardsworthRs. 100,000were presented to alumni, students and faculty. The cash prize was sponsored by the Mr. Ashok Verghese, Pro Chancellor and the alumni of batch 1992. The awardees were meticulously chosen by the Office of Dean (E&T) and the respective heads of the departments based on various criteria.The event concluded with cultural performance by the students and vote of thanksproposed by Mr. S. S. Murthi, Assistant Vice President, HITSAA. The event was organised and coordinated by Ms. Pragatha, Deputy Registrarand Coordinator, HITSAA, Ms. Kanpur Rani AP(SG) -EEE and Alumni Relations Officer and Mr. C. Santhosh, Alumni Coordinator.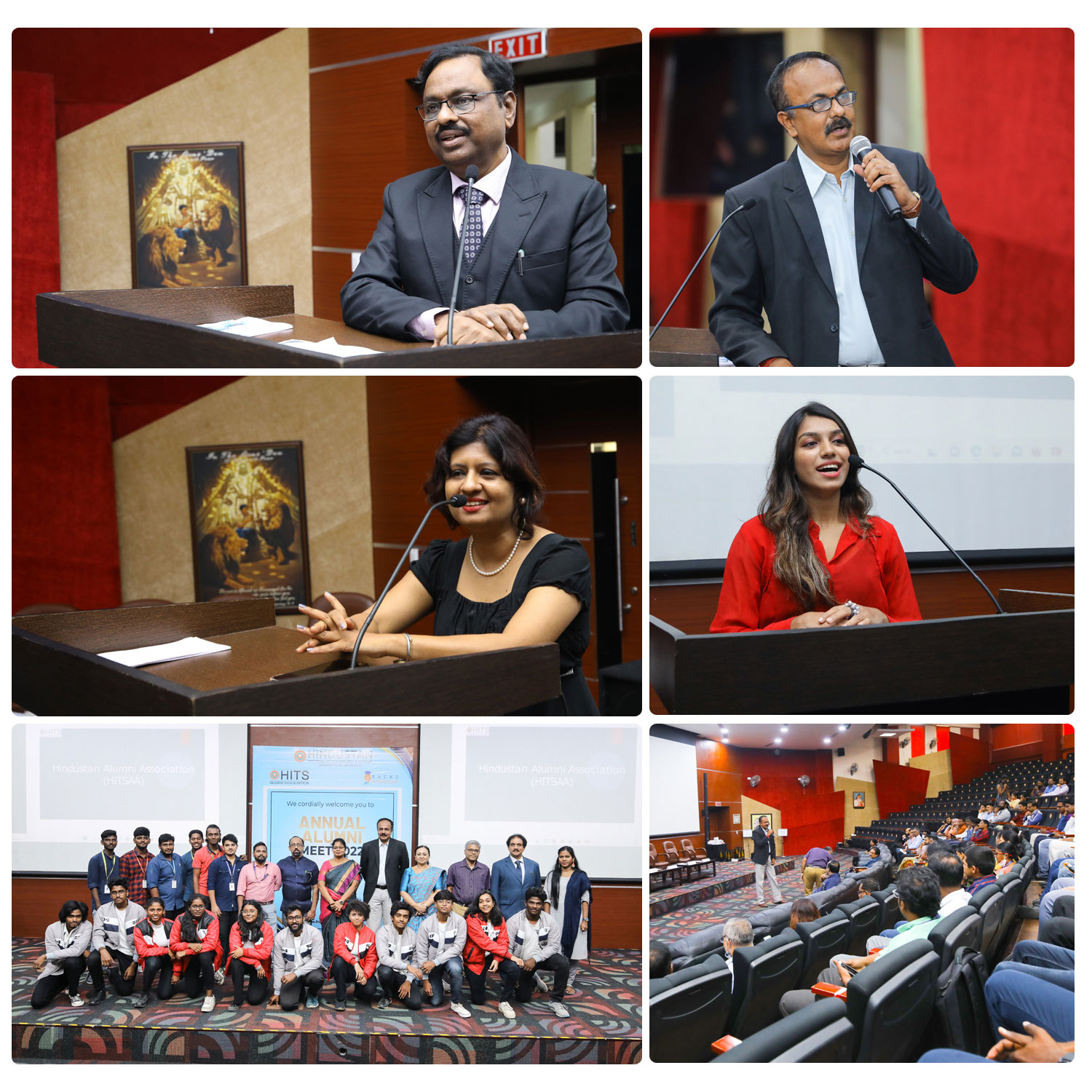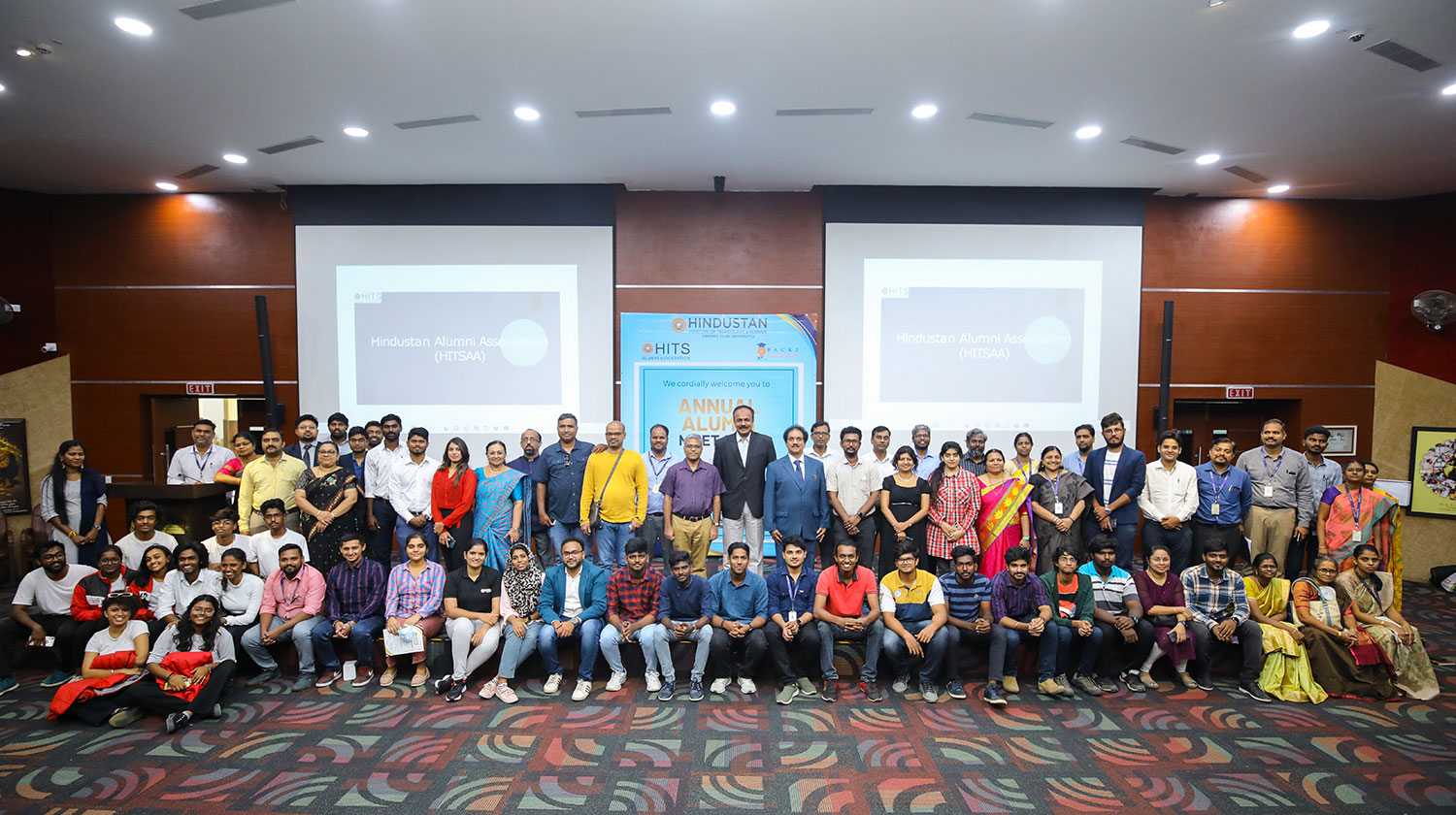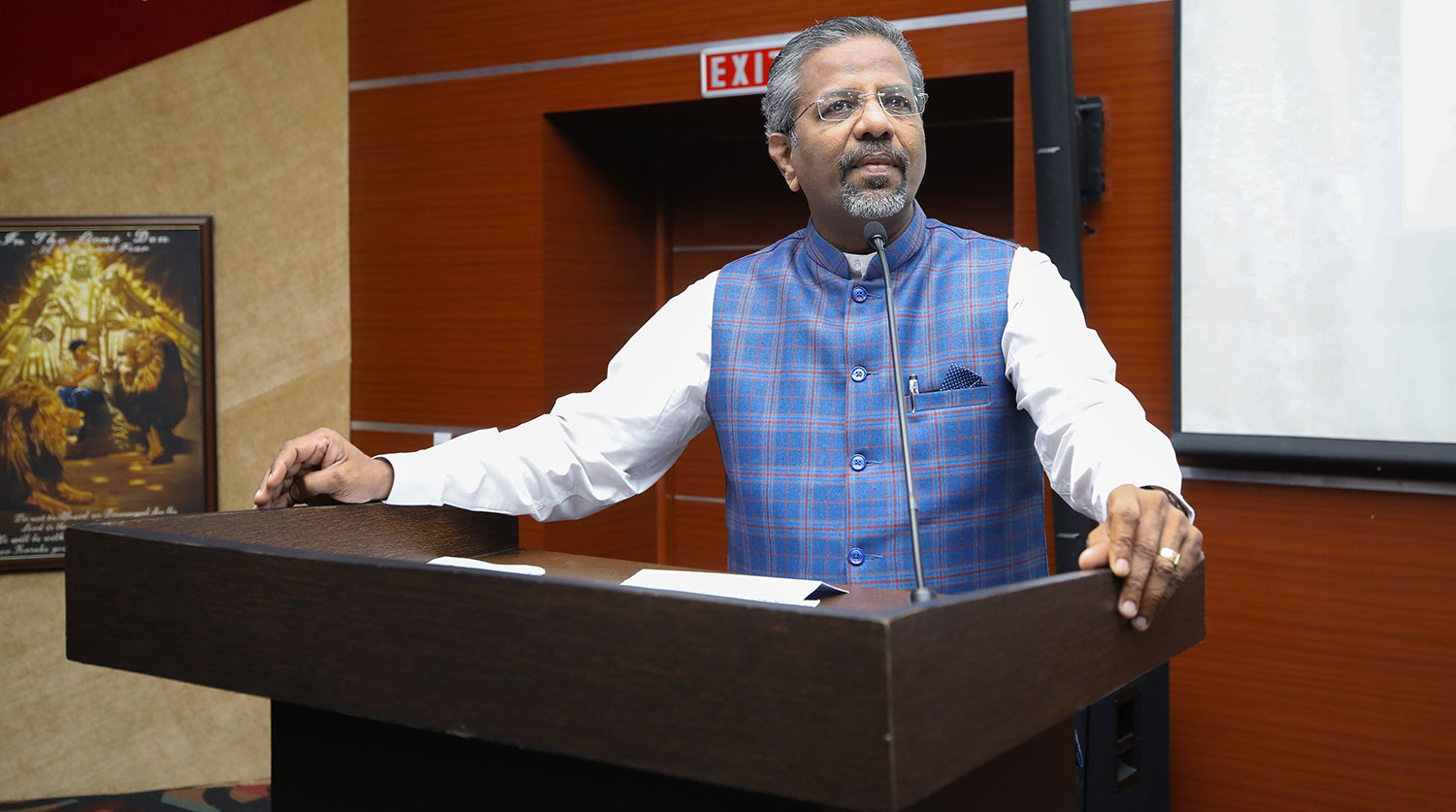 Alumni Excellence Awards
| Sl. No. | Name / Occupation | Award Category | Occupation |
| --- | --- | --- | --- |
| 1. | Mr. M. Ram Jawahar | Excellence in Service (Govt) | Assistant Controller, IP Office |
| 2. | Mr. S. Thanga Pandian | Excellence in Service (Govt) | Deputy Controller, IP Office |
| 3. | Ms. Deena Jacob | Excellence in corporate (Women's) | Head - Corporate Communications - DGM, Renault Nissan Technology & Business Centre |
| 4. | Dr.Suman Kumar | Young Researcher Award | (Ph. D- IITM)Founder & Tech Lead, VPE Pvt Ltd, Director – Ramanujam School of Sciences |
| 5. | Mr. Biju Mathew | Excellence in corporate (Banking) | Vice President, ICICI Prudential |
| 6. | Mr.GaneshPrabhu | Excellence in Sports (Football) | Sr Manager - Technical Operations, Chennaiyin FC |
| 7. | Mr. S.Senthamil | Excellence in Sports (Football) | Foot Ball Player in Indian Super league Season 8 |
| 8. | Mr. R. Kavin | Excellence in Sports (Cricket) | Playing for Tamil Nadu Ranji Trophy team |
| 9. | Ms. R. N. FathimaAfshan | Excellence in Sports (MMA) | Mixed Marshal Arts Athlete, trained at Combatkineticsmma. 6th Bangaluru Open MMA championship Winner. 4 second record TKO win. |
| 10. | Mr. Huzefa A C | Excellence in Corporate (Automobile) | Head – Core Engineering, Electrification & System Engineering, Switch Mobility |
| 11. | Mr. SukumarBasker | Excellence in Corporate (IT) | Vice President (IT), Flextronics |
| 12. | Mr. J. Md. Yasin | Young Entrepreneur Award | Masters in NIFT (FT), Entrepreneur, Creative Director, Yaseen Studio |
| 13. | Dr.Devendran T. | Best Entrepreneur Award | Founder & Director, ST Advanced Composites (STAC) Chennai. Manufacturer of advanced composite & metallic components for Aerospace &Defense Industries |
| 14. | Dr.AshmitaBoopathyMoturi | Excellence in Entrepreneurship (Women's) | Director, NineO2 Detox & Wellness Center, founder & Trustee - At Grassroots Trust, (MD Naturopathy, MS Medical Engineering, Ph. D. Psychology, BE (CSE) |
| 15. | Mr. Raghav R. | Best Entrepreneur | Contributor Award (Automobile) | CEO, Ignite Garage , TED Speaker, Competitive on Race Track |
Academic Accomplishment Award
Sl. No.
Department
Roll No.
Student Name
Sem.
1.
CIVIL
19109003
Mr. Pranav Patil
VII
2.
ECE
19121001
Mr. ShaikNihal
VII
3.
MECH
19127031
Ms. Lindsay ShanthaRubia K
VII
4.
CSE
19113063
Mr. Josaiah W LyngdohNongkynrith
VII
5.
EEE
19117005
Mr. Ashok Kumar S
VII
6.
AERO
19101103
Mr. AkshatJani
VII
7.
AUTO
19104003
Mr. VidhyaCharan Reddy
VII
Excellence in Individual Sports Award
Sl. No.
Department
Roll No.
Student Name
Sem.
8.
PED
20310011
Mr. Daryl S Ferrario, BA Psyc
IV
9.
PED
21246005
Ms. Raajpriya SK, MBA (Sports Management)
II
Young Researcher Award to a Faculty (One Award) (Rs. 10,000)
10.
Faculty
Dr. Godwin John J.
Department