Riddle Me This | Event Date: Tuesday, 17th, October 2023
The Ogma Note wing of Athena - The Literary Club organized the "Riddle Me This" on 17 October 2023. The event featured teams creating riddles related to the University's location in the first round. In the second round, these riddles were distributed to other teams for solving, ensuring that teams did not answer their own riddles.A total of 14 teams participated in the competition. Each team comprised of a minimum of two and a maximum of three members.
The event was inspired by the Celtic god Ogma, renowned for his gift of eloquence. The event consisted of two rounds. In the first round, participants were given three random locations within the university and had 40 minutes to create riddles. The participants were judged based on their creativity, use of wordplay, grammar, and clarity in their riddles. One best riddle was selected from each team. In the second round, teams had the opportunity to answer riddles from other teams, ensuring that they did not answer their own riddles. Each correct guess earned them 10 points, and a wrong guess deducted 5 points.The event showcased creativity, teamwork, and intellectual challenges, creating an engaging and memorable experience. Each submission was unique and interesting, reflecting the creativity and skills of the participants through various elements.
Dr. Hussaini and Ms. Kanimozhi, Assistant Professor, representing the Department of Languages, evaluated the competition and offered feedback on each of the riddles that were crafted.
Team Inkwordsmiths secured first place with 82 points. The runner-up was team AGK, scoring 77 points, and the third place went to Luffy's Team, scoring 70 points.Certificates were awarded to the winners to recognize their outstanding work.With great pleasure, we introduce our new Athena Faculty Coordinator, Dr. Thejas Gigi Thomas, Assistant Professor (SG) of the Department of Languages.
1st prize - Inkwordsmiths - AJ Rodick, Nevedika, Sai Ganesh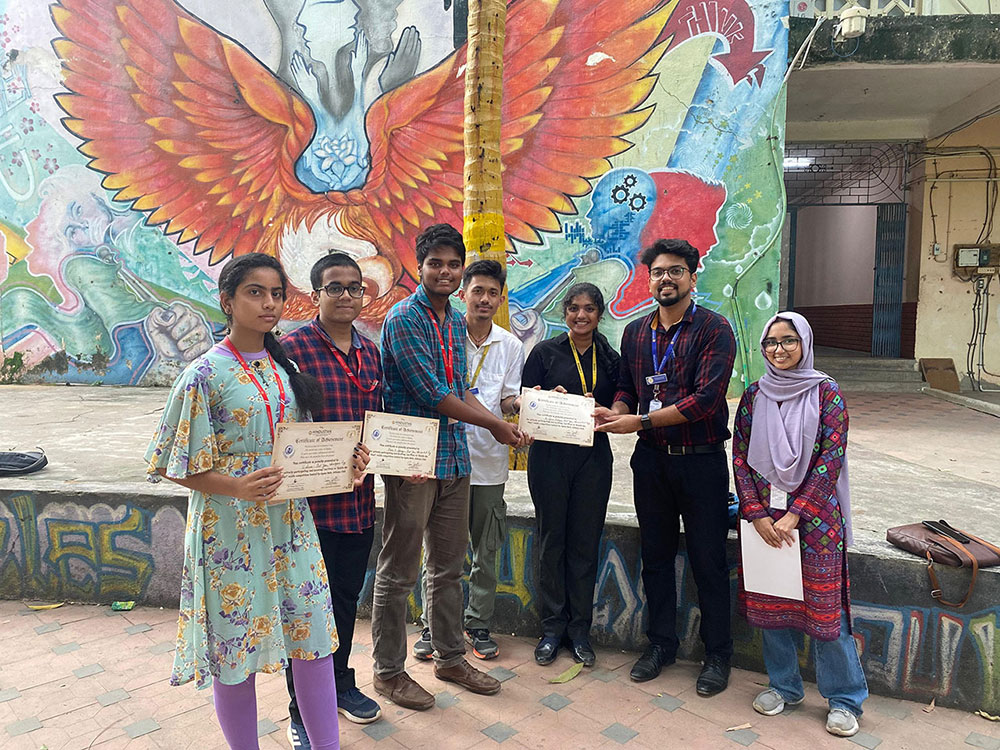 2nd prize - Team AGK - B Guru Kalyan, S Aviva, Kevin V George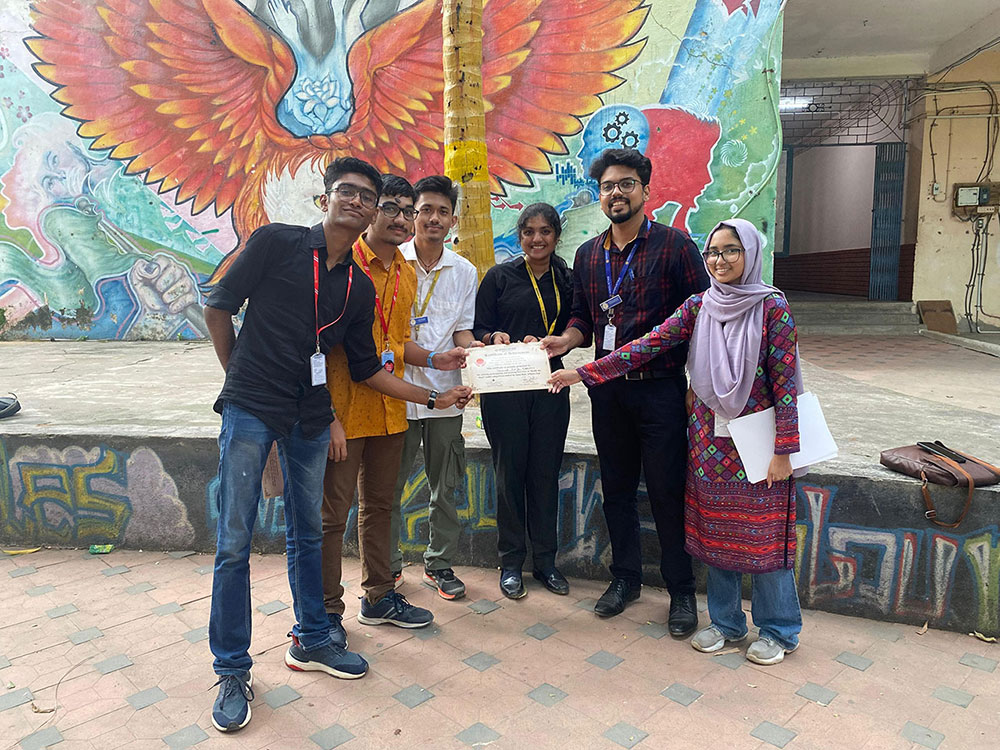 3rd prize - Luffy's team – K A K Deeraj, Navaneeth, Rino