B.Tech Electronics & Communication Engineering
B.Tech Electronics & Communication Engineering
About the Programme
Vision & Mission
Collaboration with Industries
Programmes Offered
Placement Details
Awards & Achievements
Department News
Prominent Alumni
Lab Infrastructure
Faculty Profile
Curriculum & Syllabus
Honors and Minors
About the Department
The Department of Electronics and Communication Engineering was established in the year 1985, with a vision to develop the Department as a Center of Excellence in Research and Development. Our mission is to develop innovative teaching and learning pedagogies among students and infuse scientific temperament.

The Department of Electronics and Communication Engineering at Hindustan Institute of Technology and Science has a long standing tradition of excellence. The programme provides a sound foundation for students wishing to pursue a career in Electrical Engineering, Communication, Control Systems, Robotics, Sensor Systems, Internet of Things, Artificial Intelligence, VLSI systems through a diverse range of theoretical skills and practical experience, which are presented in the context of real time applications.

Electronic systems have made deep inroads into every aspect of our daily life. One needs only to look around homes, offices and industrial units to see that they feature almost everywhere. Indeed, it is practically impossible to name any appliances, tools or instruments that do not contain electronic components. In order to compete with other companies or just remain a step ahead of them, the designers of technical systems and innovative products must be fully aware of both the applications and the limitations of electronic components & systems, used in them.

The programme aims at deepening the knowledge and skills of the students on the basic concepts and theories that will equip them in their professional work involving analysis, systems implementation, operation, production and maintenance of the various applications in the field of Electronics and Communication Engineering. It enables students to pursue a career in the field of measurement and control of complex industrial and electrical process. Modules of this program train the student to plan, design, install, operate, control and maintain complex systems.

The PG Program M.Tech Digital Image Processing primarily deals with the processing and transformations to be made on the image. Tagging of images in the videos, image search, etc. along with the applications in Medical Imaging, Search Engines, Home Security, Satellite Image Processing and Robotics has boosted up the importance of the course.

The PG Program in Embedded and Real Time Systems focuses on design and implementation of Embedded and Real Time Systems which controls industrial processes, automotive and consumer electronic appliances. This programme motivates and prepares students to pursue a detailed study of specific problems in real time computing and system development.

The DRDO collaborated AICTE approved M.Tech. Course in Defence Technology (Communication Systems & Sensors) would infuse interest in students and motivate them to pursue their career in research and development for defence and security to join defence, PSUs and private defence industries. The M.Tech. in Defence Technology courses has been designed to produce postgraduates who will have the necessary theoretical & experimental knowledge, skill and aptitude in various defence technologies areas and pursue them to carry out R&D in defence.

The students are encouraged to actively carry out their projects across various areas of Electronics and Communication and to develop their technical and research skills by attending various workshops, conferences, competitions, etc.


Vision & Mission
Vision
To be a premier academic centre for quality education to meet the industrial standards and research in diverse areas of Electronics and Communication Engineering with social commitment.
Mission
M1 : To impart adequate engineering knowledge to transform students into highly professional engineers as well as good researchers.
M2 : To develop their interdisciplinary skills as per the need of the industry and society
M3 : To inculcate Entrepreneurship and lifelong learning skills among the students with ethics and social commitment.
PROGRAM EDUCATIONALOBJECTIVES
PEO1 : Graduates will demonstrate their knowledge in science and engineering as problem solvers and researchers.
PEO2 : Graduates will exhibit skills in cutting edge technologies to solve societal needs in multidisciplinary areas.
PEO3 : Graduates will develop an attitude towards lifelong learning and ethics to emerge as socially committed entrepreneurs
PROGRAM OUTCOMES (ALIGNED WITH GRADUATE ATTRIBUTES) (PO)
On completion of the programme, the students will be:
PO1 : Engineering knowledge:Apply the knowledge of mathematics, science, engineering fundamentals,and an engineering specialization to the solution of complex engineering problems.
PO2 : Problem analysis:Identify, formulate, research literature, and analyze complex engineering problemsreaching substantiated conclusions using first principles of mathematics, natural sciences, and engineering sciences.
PO3 : Design/development of solutions:Design solutions for complex engineering problems and design system components or processes that meet the specified needs with appropriate consideration for the public health and safety, and the cultural, societal, and environmental considerations.
PO4 : Conduct investigations of complex problems:Use research-based knowledge and research methodsincluding design of experiments, analysis and interpretation of data, and synthesis of the information to provide valid conclusions.
PO5 : Modern tool usage:Create, select, and apply appropriate techniques, resources, and modernengineering and IT tools including prediction and modeling to complex engineering activities with an understanding of the limitations
PO6 : Engineer and Society:Apply reasoning informed by the contextual knowledge to assess societal,health, safety, legal and cultural issues and the consequent responsibilities relevant to the professional engineering practice.
PO7 : Environment and Sustainability:Understand the impact of the professional engineering solutions insocietal and environmental contexts, and demonstrate the knowledge of, and need for sustainable development.
PO8 : Ethics:Apply ethical principles and commit to professional ethics and responsibilities and norms ofthe engineering practice.
PO9 : Individual and team work:Function effectively as an individual, and as a member or leader indiverse teams, and in multidisciplinary settings.
PO10 : Communication:Communicate effectively on complex engineering activities with the engineeringcommunity and with society at large, such as, being able to comprehend and write effective reports and design documentation, make effective presentations, and give and receive clear instructions.
PO11 : Project management and finance:Demonstrate knowledge and understanding of the engineeringand management principles and apply these to one's own work, as a member and leader in a team, to manage projects and in multidisciplinary environments
PO12 : Life-long learning:Recognize the need for, and have the preparation and ability to engage inindependent and life-long learning in the broadest context of technological change.
PROGRAM SPECIFIC OUTCOMES
PSO1 : Able to analyze and design the advanced communication and digital systems.
PSO2 : Able to analyze, design and validate the systems using hardware and software tools pertaining to VLSI and Signal Processing.
Collaboration with Industries
To enable the students to keep pace with changing technological advances, the department has industrial tie-ups with various industries such as:
NOKIA SOLUTIONS AND NETWORKS, CHENNAI
EDGATE TECHNOLOGIES PVT LTD., BENGALURU
DATA PATTERNS PUBLIC LTD, CHENNAI
RGMTTC, CHENNAI
NOKIA SIEMENS NETWORK, CHENNAI
COREEL TECHNOLOGIES, BENGALURU
FLEXTRONICS, CHENNAI
TESSOLVE SEMICONDUCTOR PVT.LTD, BENGALURU
FOXCONN TECHNOLOGY INDIA PVT LTD, CHENNAI
SIGNALS AND SYSTEMS PVT LTD., CHENNAI
URJITA ELECTRONICS, CHENNAI
WILMA COMMUNICATIONS, CHENNAI
MICROGO , CHENNAI
As part of the collaboration, the following opportunities are provided:
Content delivery by industry experts
Projects in collaboration with industry
Internships to engage (students) deeply in hands on real-time situations
Programmes Offered
Undergraduate : (Duration: 4 Years)
B.Tech (ECE) - Electronics & Communication Engineering
Postgraduate : (Duration: 2 Years)
M.Tech (ECE) with specialization

Digital Image Processing
Embedded & Real Time Systems

M.Tech. Defence Technology (Communication Systems & Sensors)
Placement Profile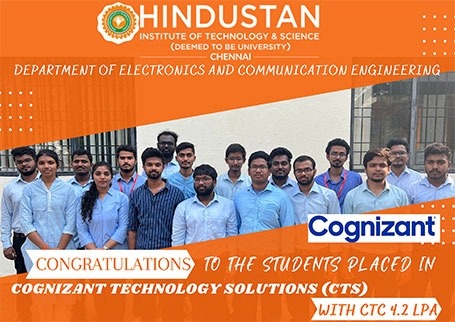 OUR RECRUITERS
















ECE CORE COMPANY RECRUITERS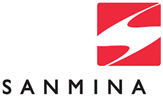 ONLINE TRAINING FOR PLACEMENTS


Awards & Achievements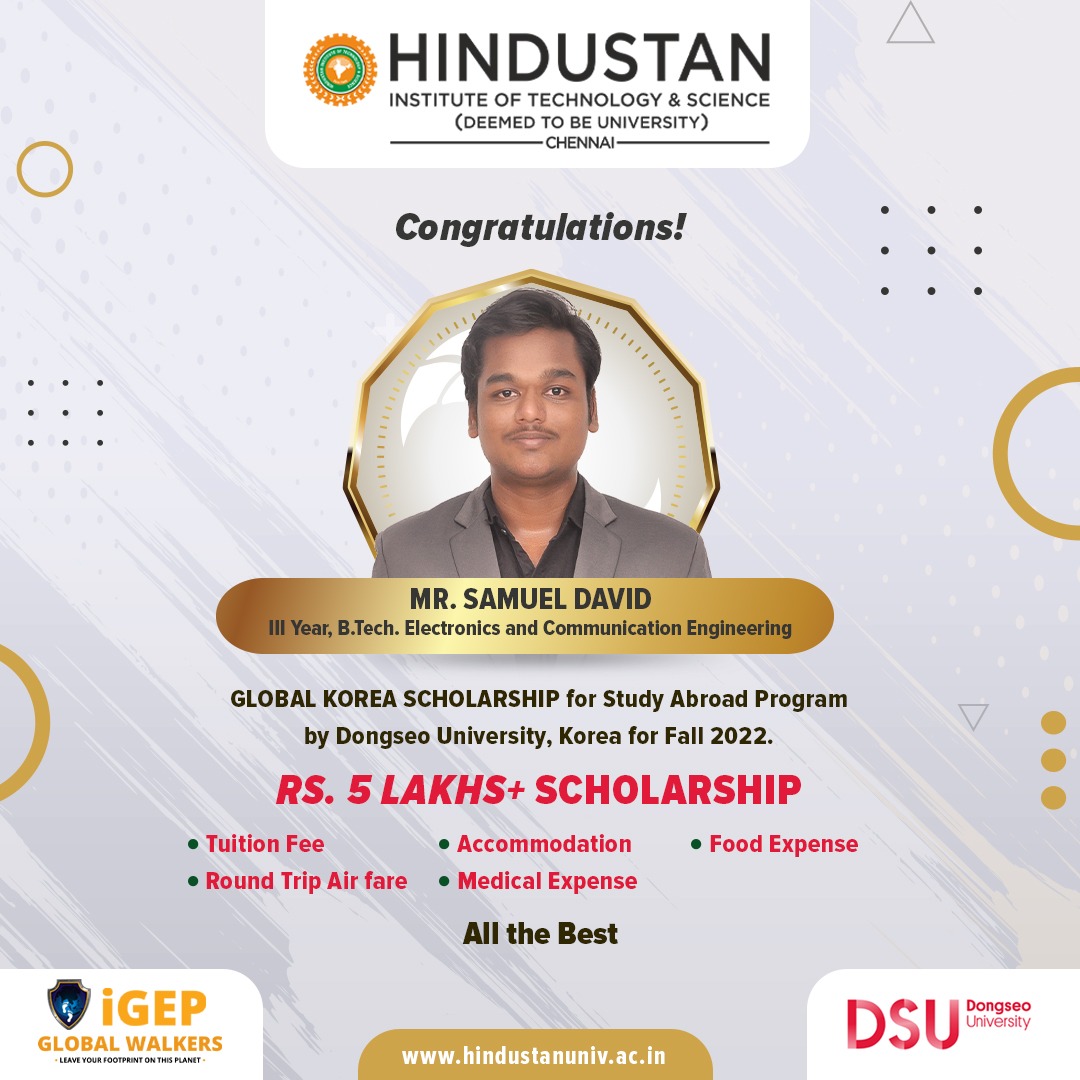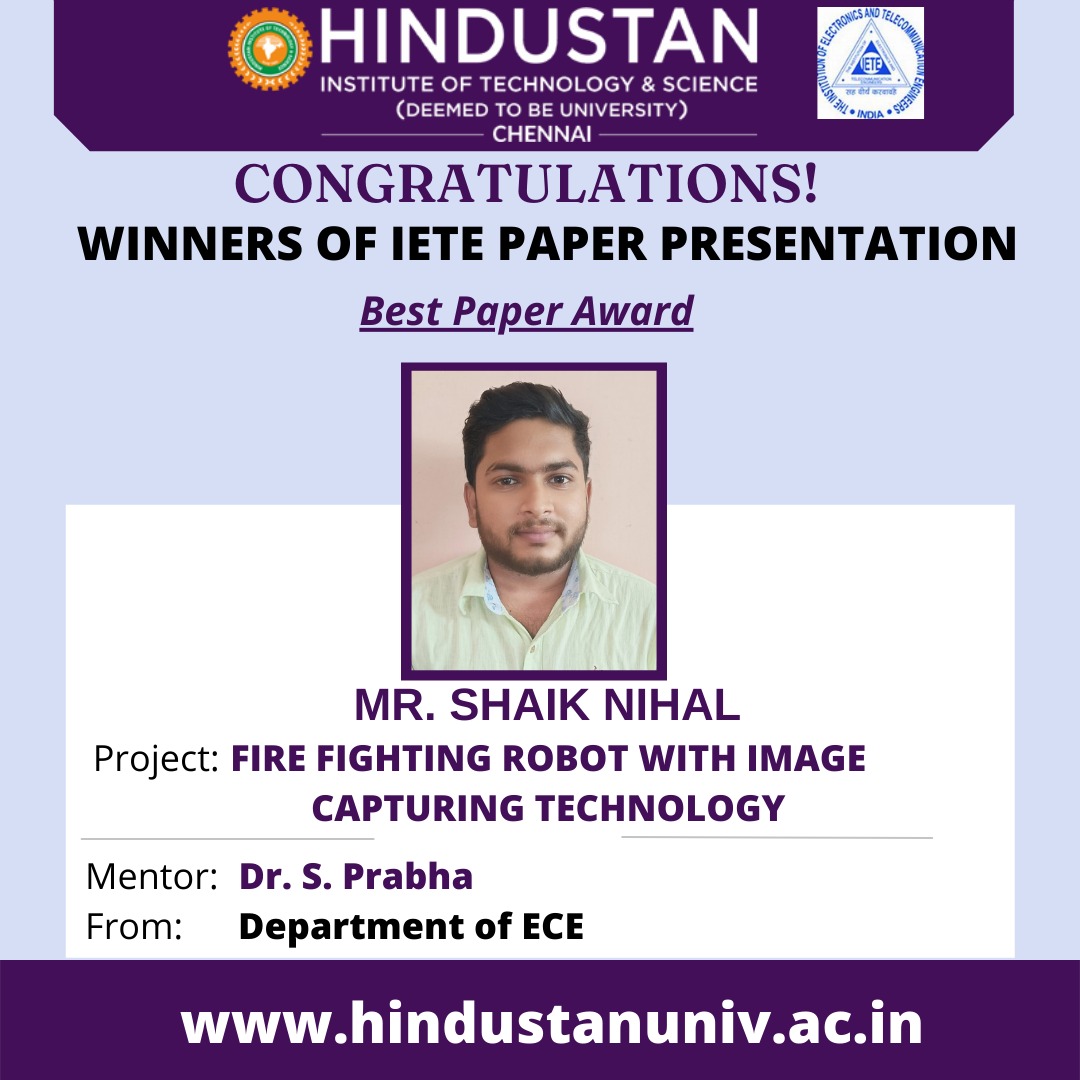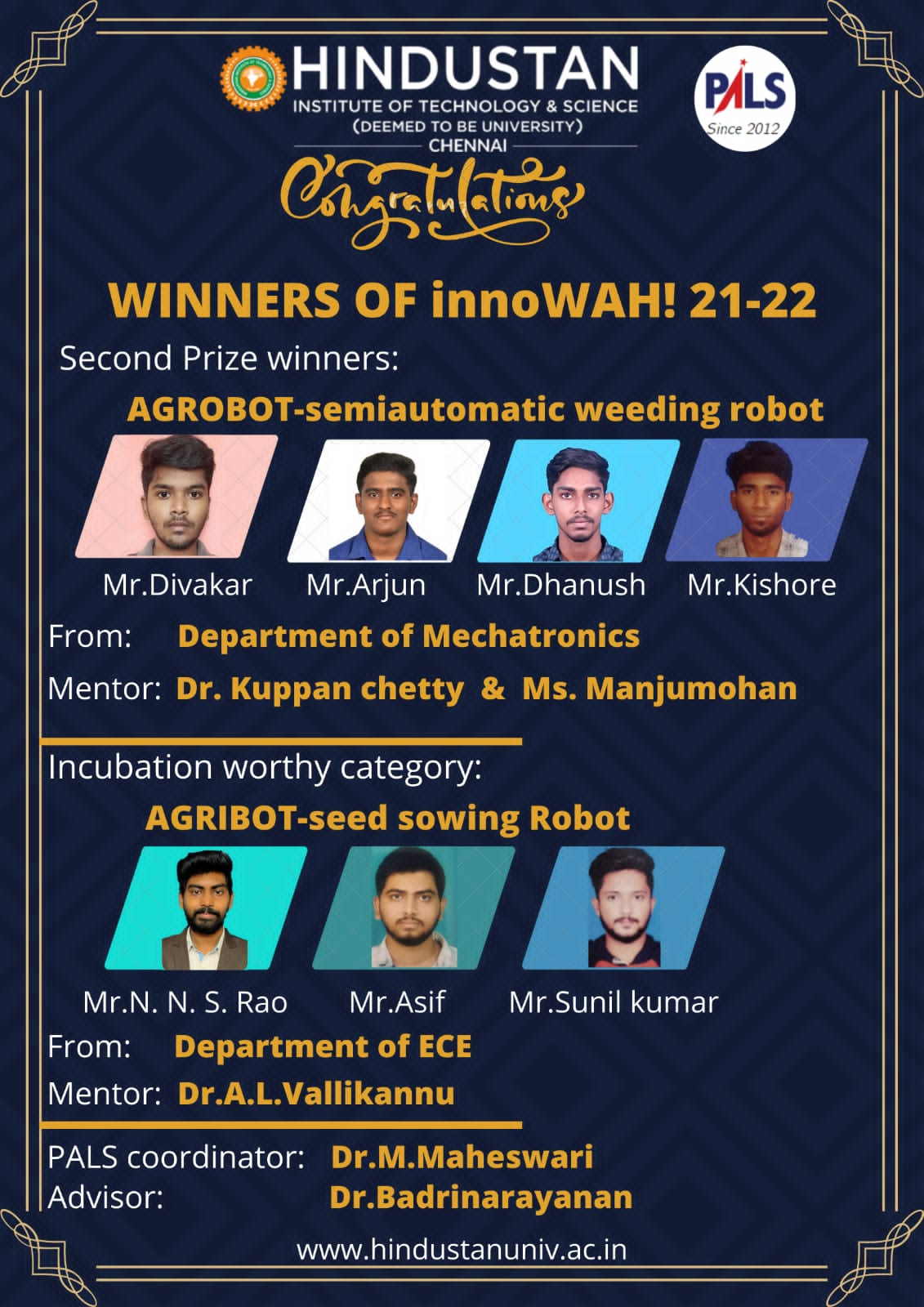 Winners of PALS innoWAH 2021-22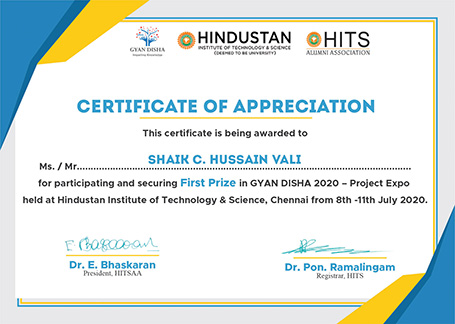 Ms.Fathima Afshan Martial Arts Award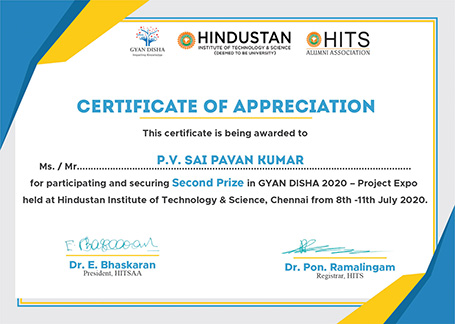 Mr.Chandra Mohan Student Achievement Internship cum Placement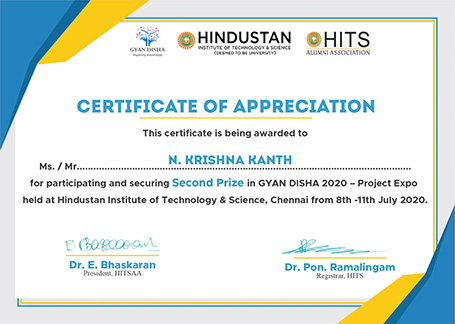 Ms.Honey NASA Space Apps Challenge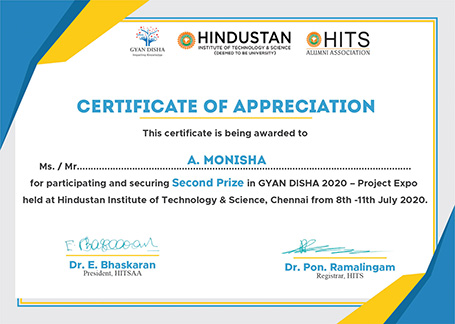 TOYCATHON 2021 FINALS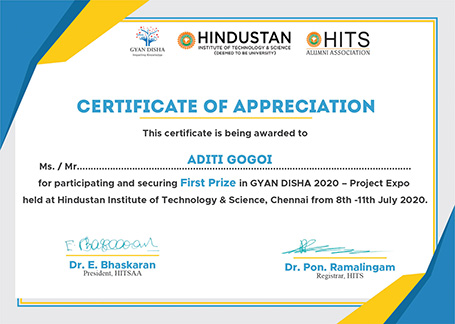 Ms.Honey IET Trend setter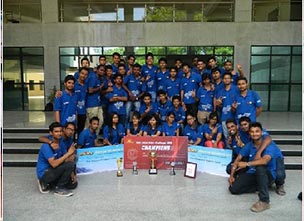 Indo Asian Solar Challenge- Single Seater Solar Vehicle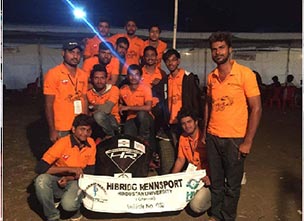 Inter disciplinary projects- ISIE Hybrid Vehicle Challenge 2016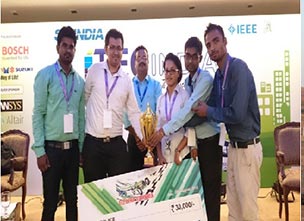 Virtual Electra SAE, Multi-seater Electric Vehicle (Hybrid)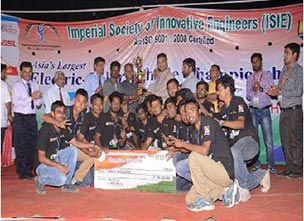 Awards won in Electric Solar vehicle Championship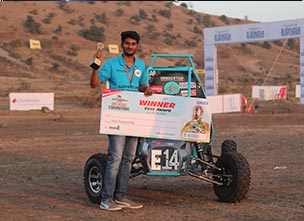 Tejeswar Reddy (Winner- Cost Evaluation Award) BAJA2020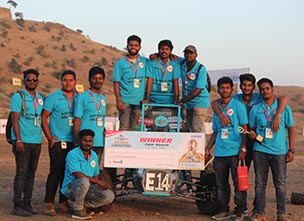 Winners of Cost Evaluation Award SAEINDIA BAJA 2020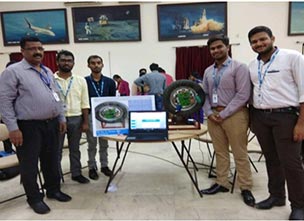 Students participation in Gyan Disha and recieved II prize.
Student project-Flood Management System using IoT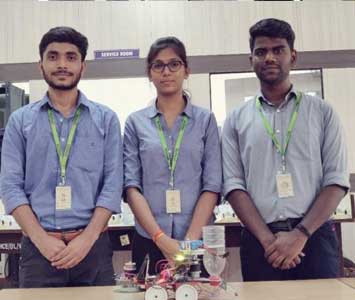 Student Project-GSM assisted multi frequency robotic control system
GYAN DISHA 2020 I Prize Shaik Hussain Vali
GYAN DISHA 2020 I Prize Aditi Gogoi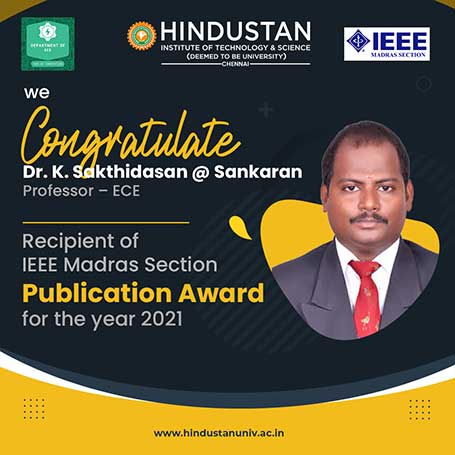 Dr.K.SakthidasanSankaran received the prestigious IEEE Publication Award for the academic year 2021.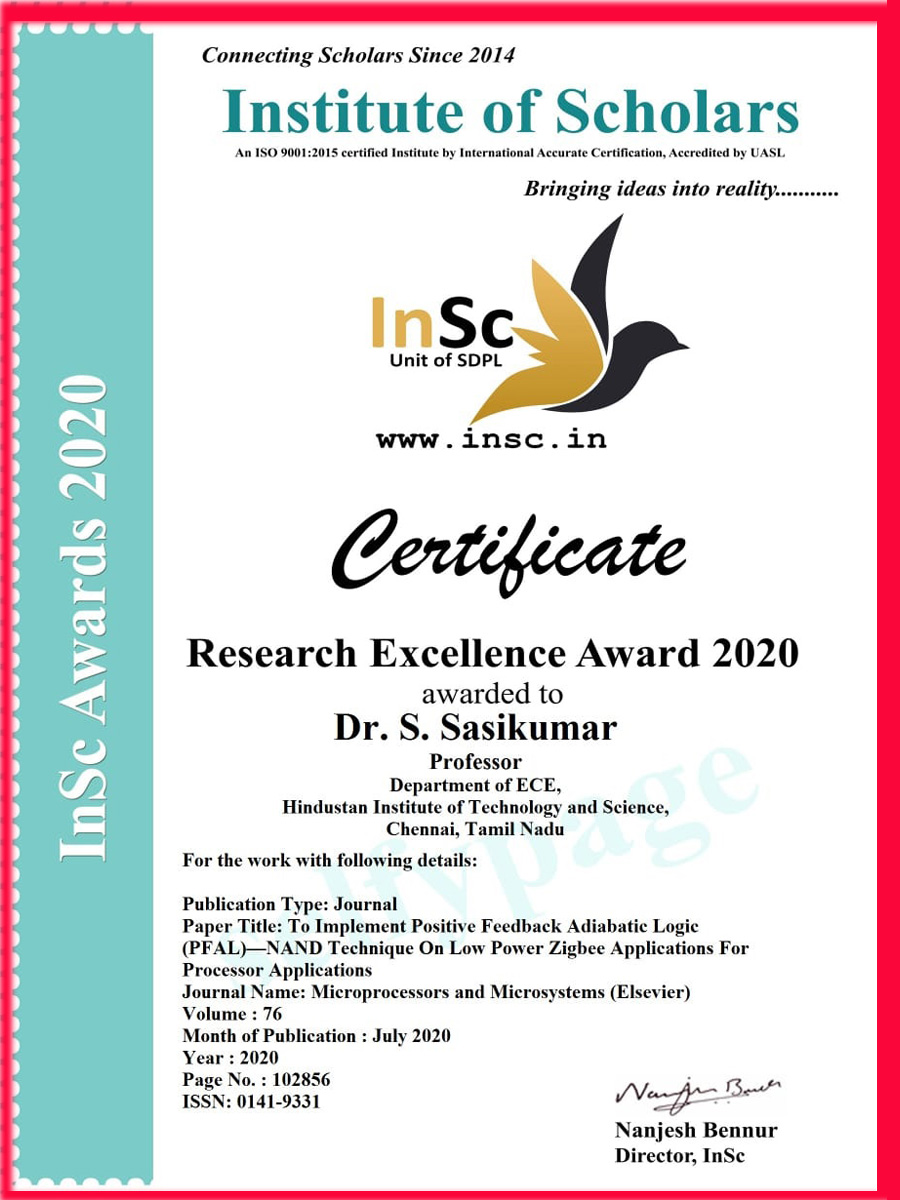 Research Excellence Award 2020 awarded to Dr.S.Sasikumar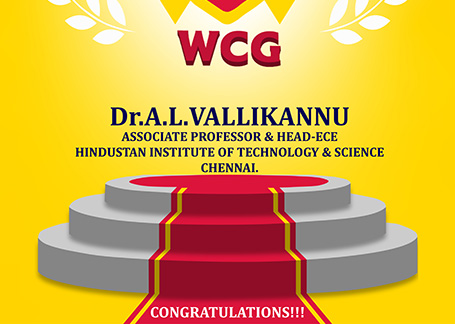 OUTSTANDING ACADEMIC EXCELLENCE AWARD- Dr.Vallikannu.AL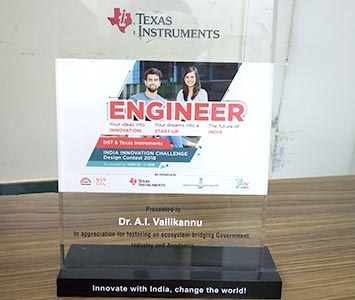 Dr.Vallikannu.AL, Assoc.Professor has been awarded by Texas Instruments for Innovations in Engineering.

Break the Chain initiative by ECE department.
Department News
Technical Talk on Cyber Security on 27th July 2022.
Awareness Program- Green Energy (Solar) on 21st July 2022.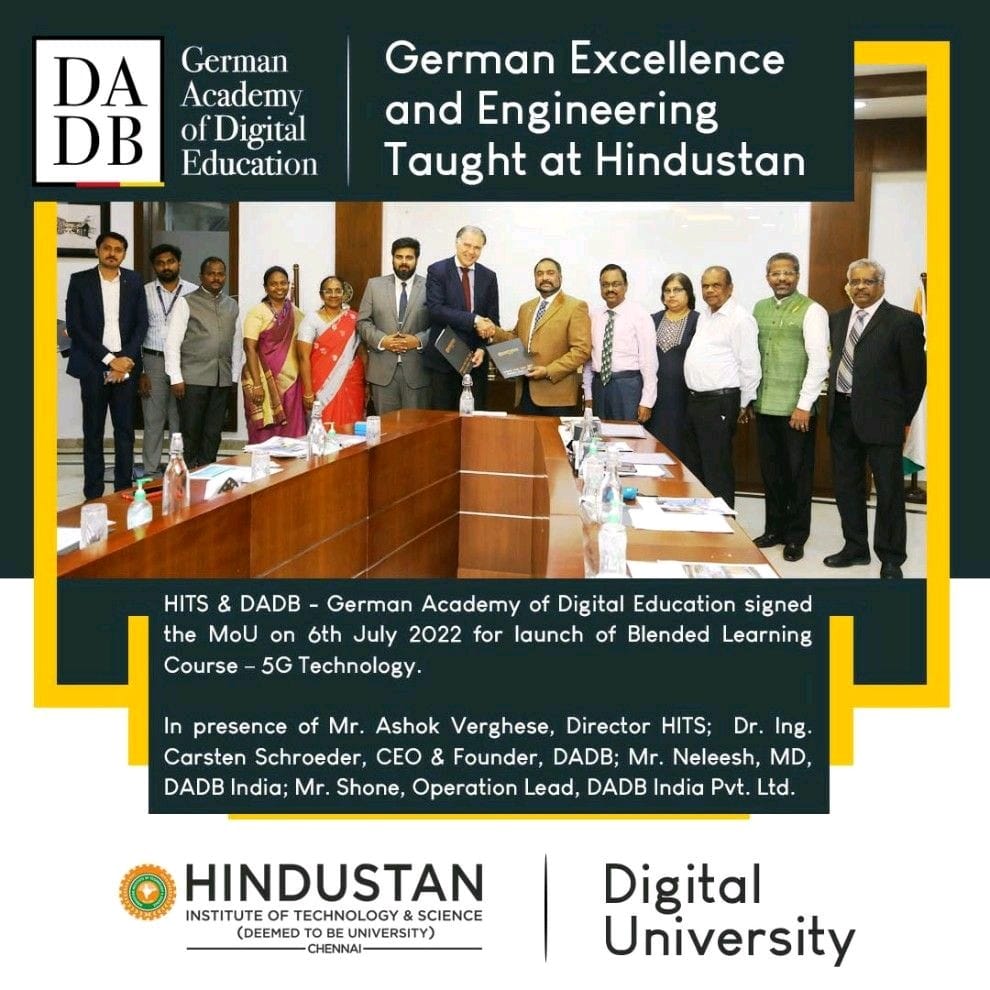 MoU Signing Ceremony between HITS and DADB - German Academy of Digital Education on 6th July 2022.
MoU Signing Ceremony with DADB- German Academy of Digital Education on 6th July 2022 at 12.00 noon.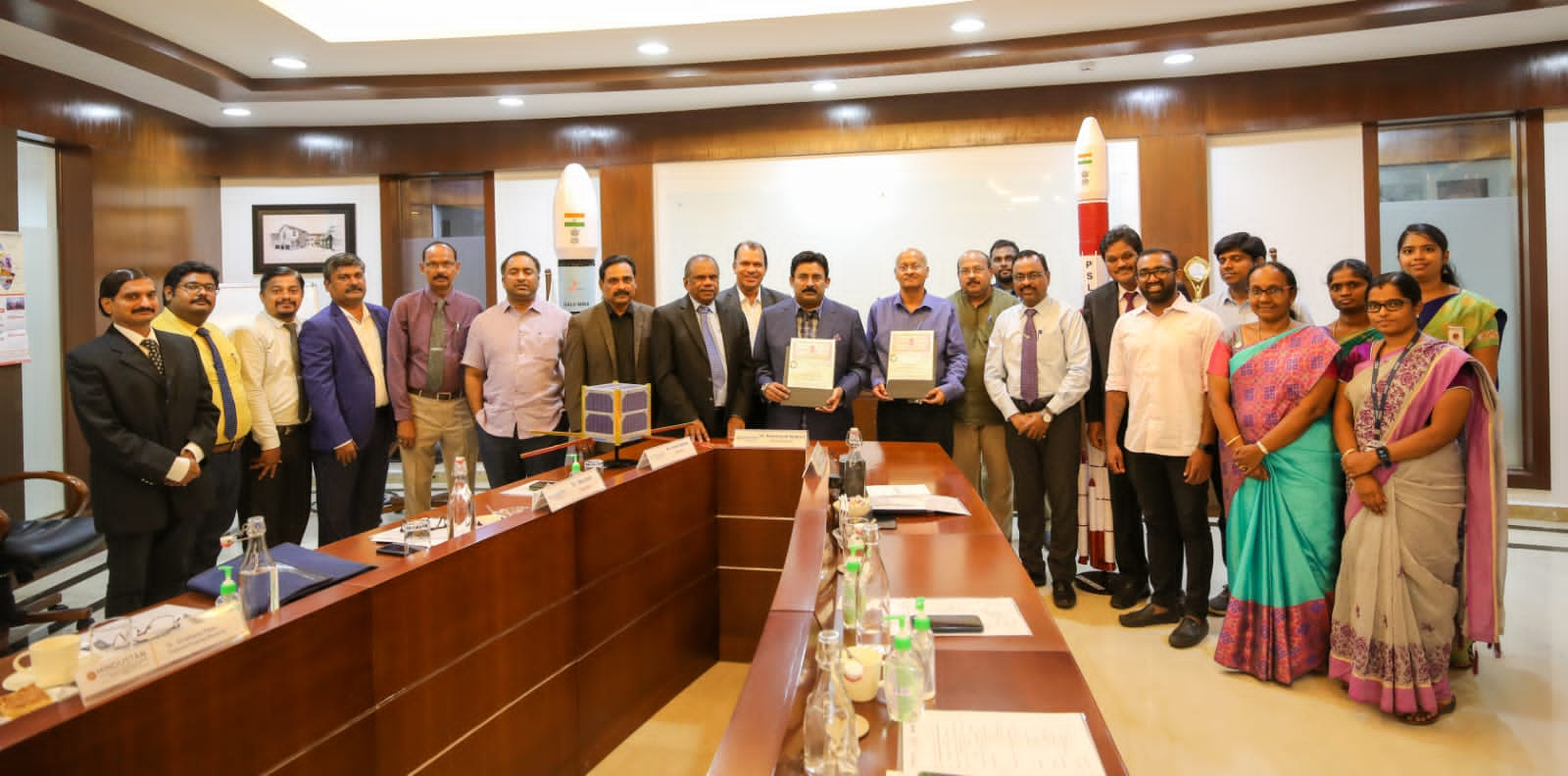 MoU signing with Data Patterns Public Ltd. on 14th April 2022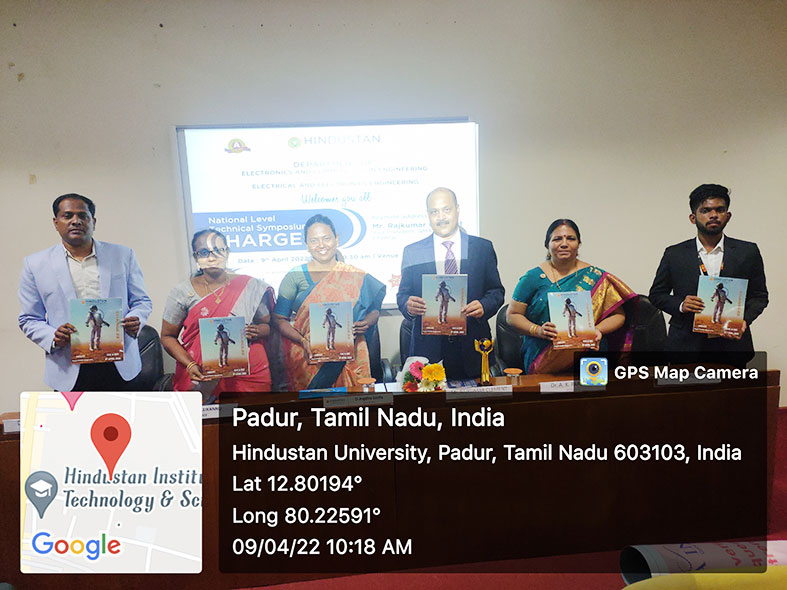 Technical Symposium CHARGE22 on 9th April 2022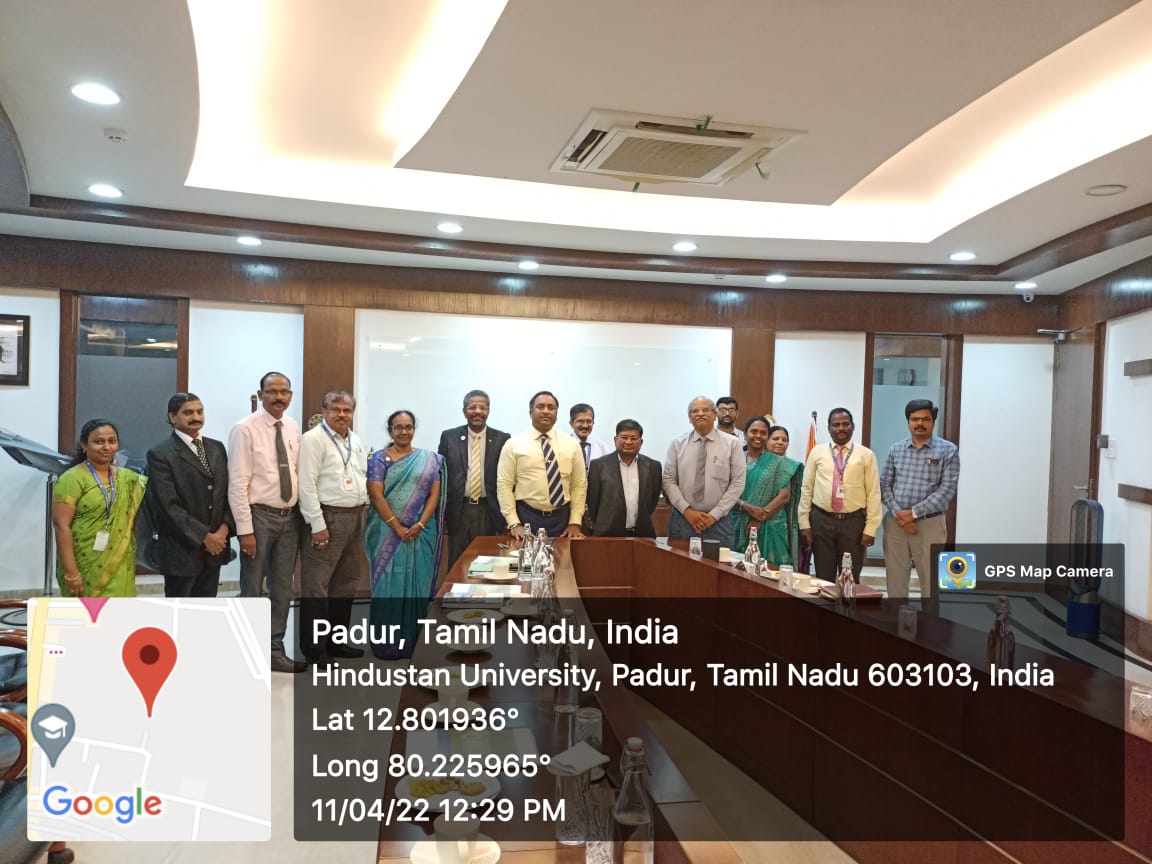 MoU signing with QMAX Technologies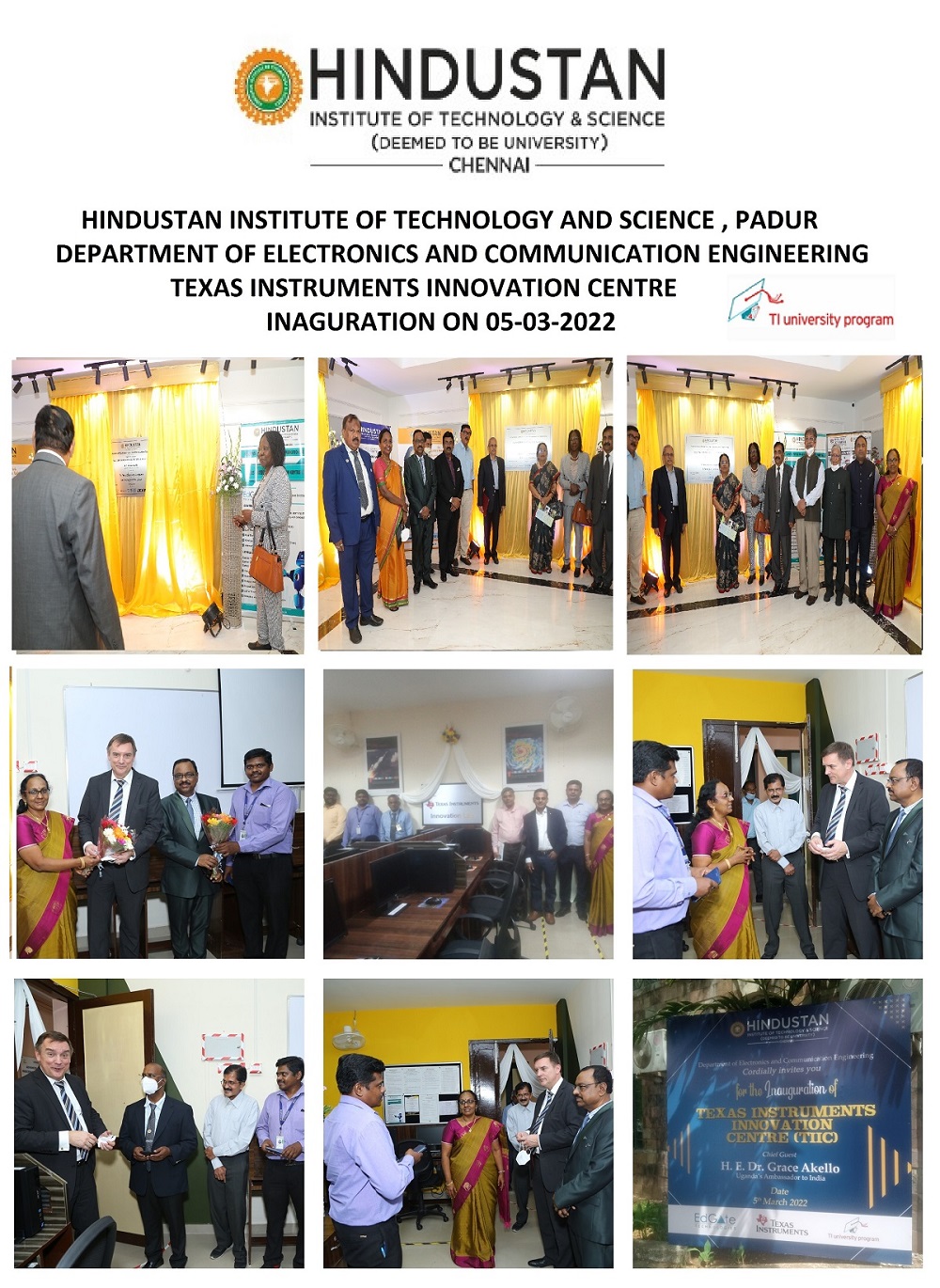 Inauguration of Texas Instruments Innovation Centre
NATIONAL LEVEL TECHNICAL SYMPOSIUM CHARGE' 22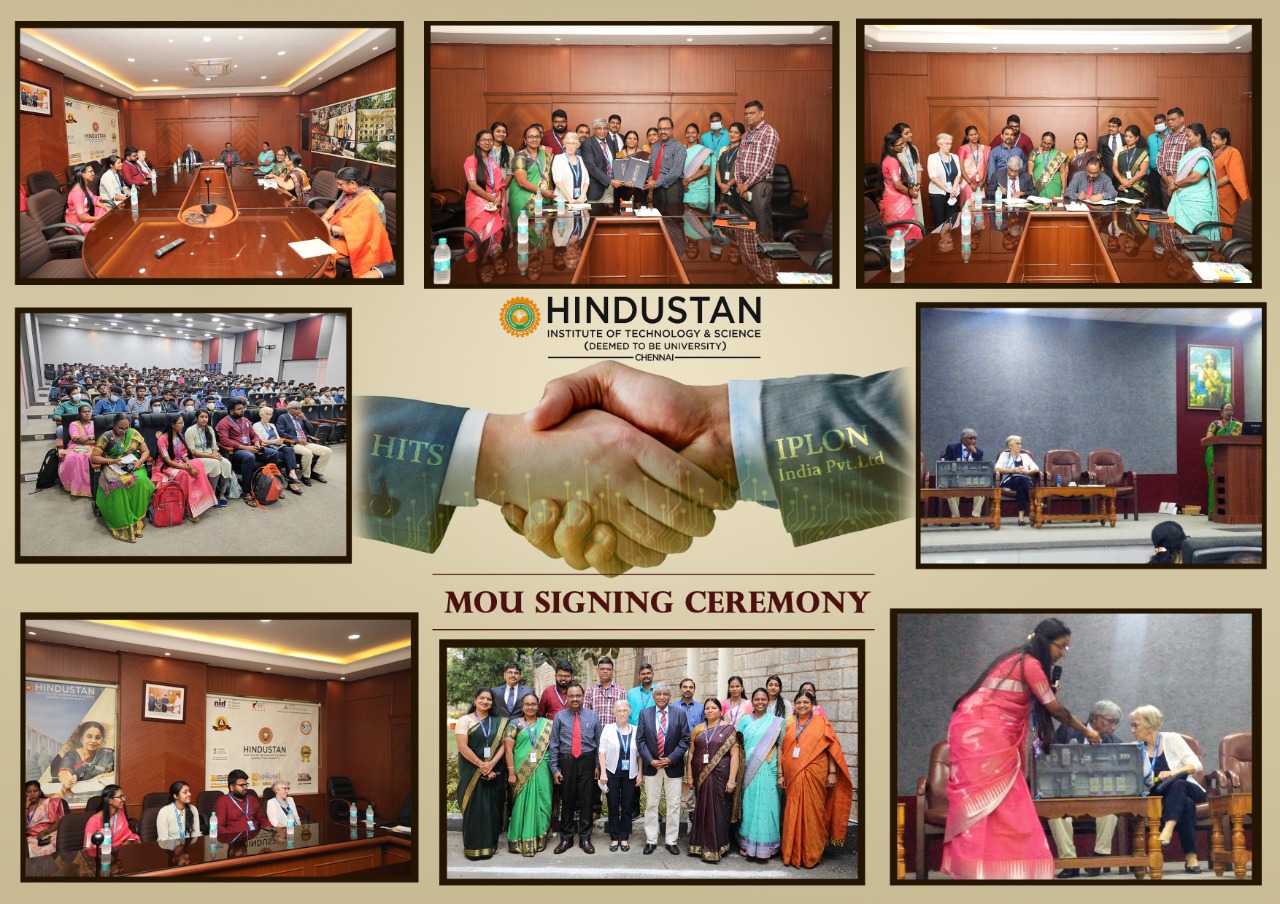 MoU Signing Ceremony with IPLON India Private Limited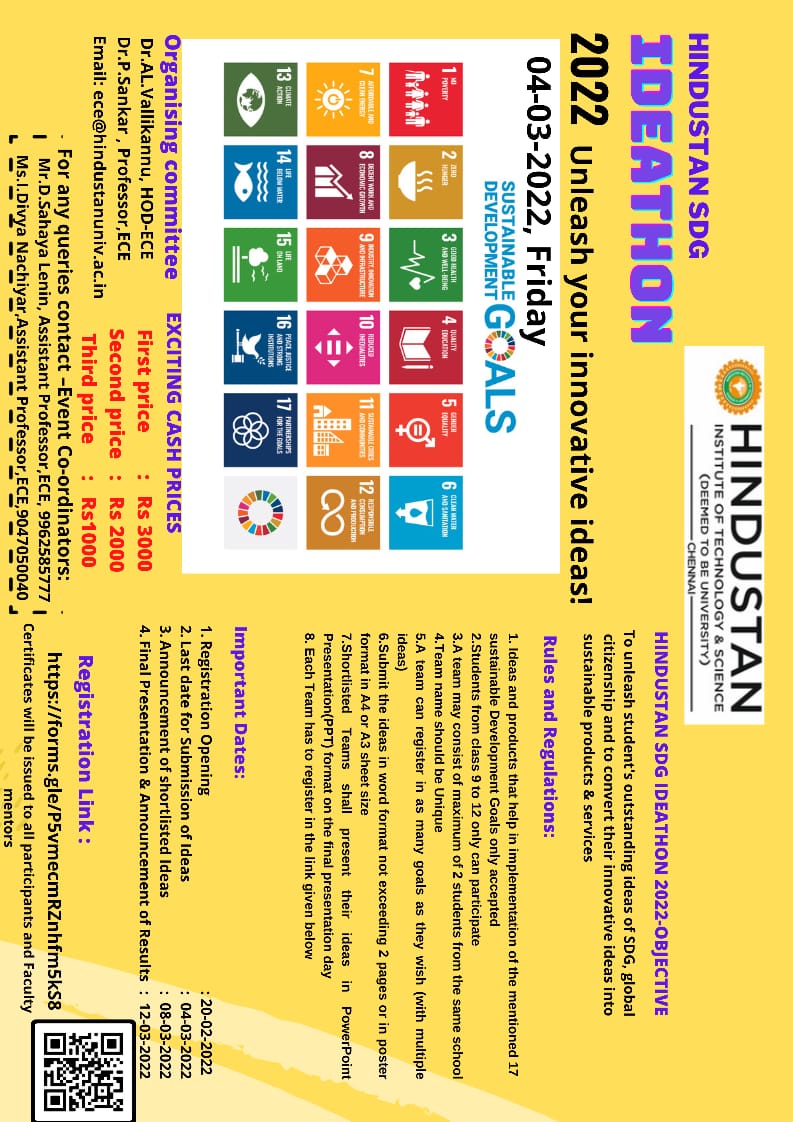 HINDUSTAN SDG IDEATHON 2022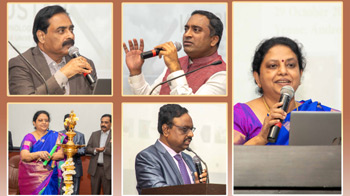 LAUNCH OF M.TECH. DEFENCE TECHNOLOGY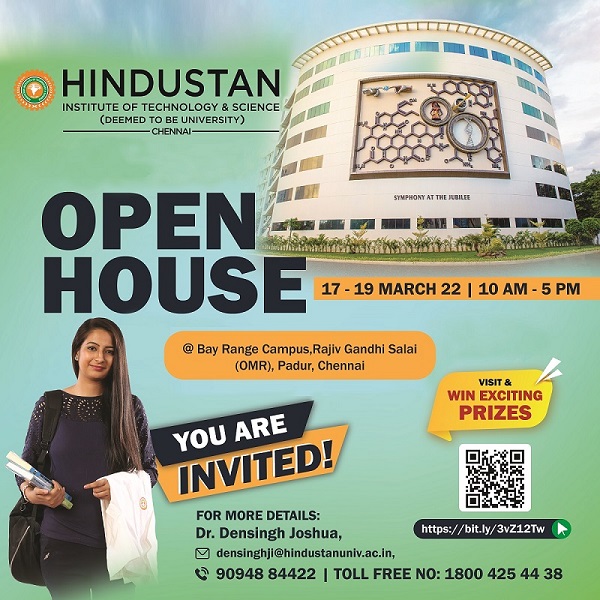 Open House 2022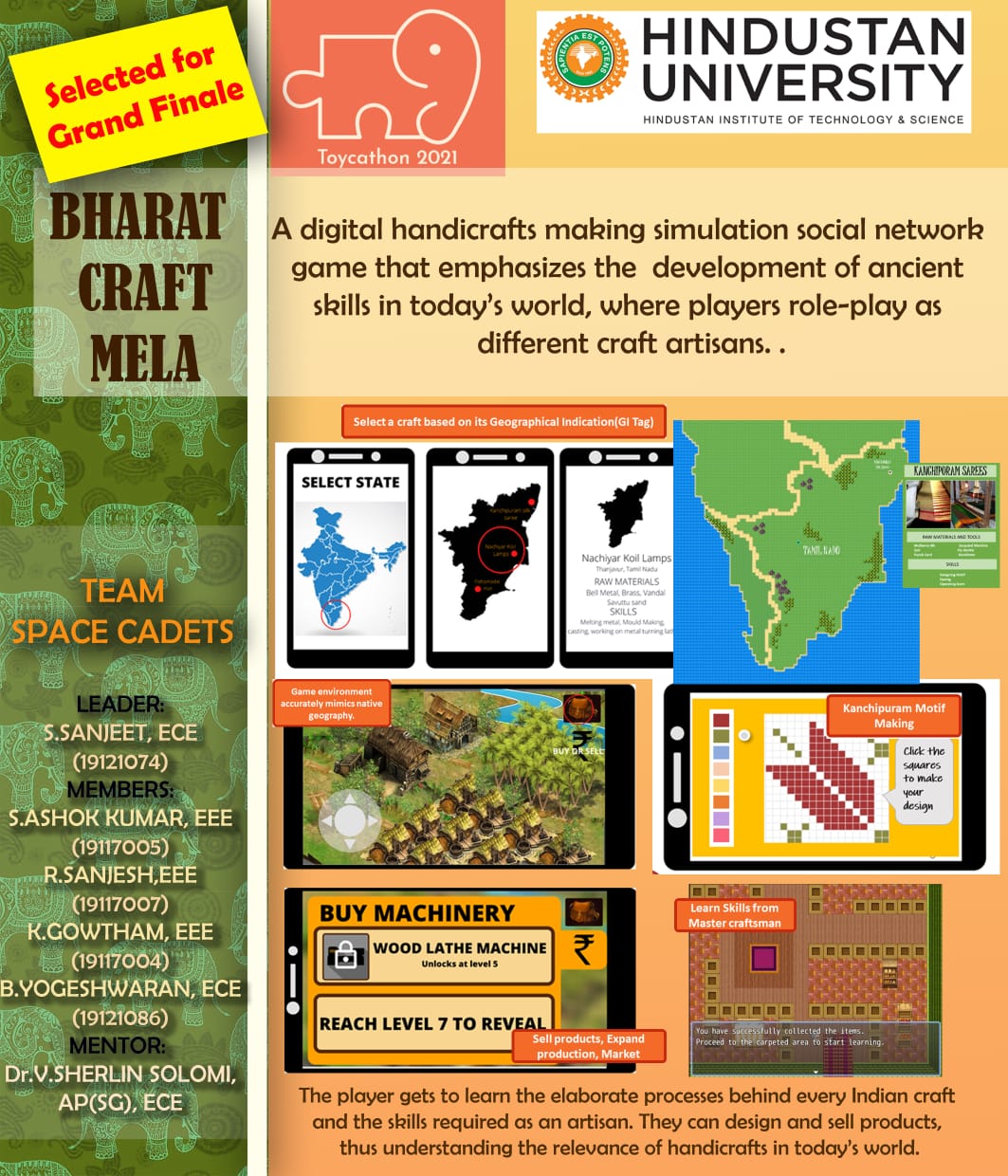 Toycathon 2021 Finals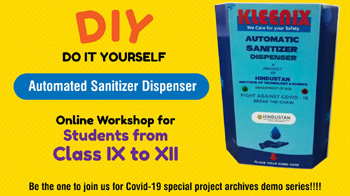 Do It Yourself - Automatic Hand Sanitizer Dispenser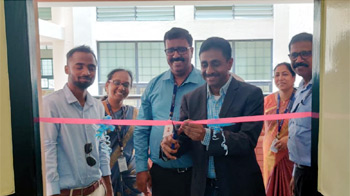 Inauguration of Electronics Club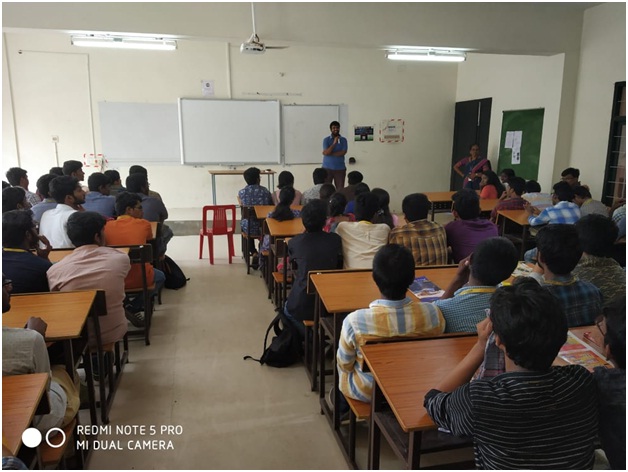 Alumni Technical Lecture on Radar Signal Processing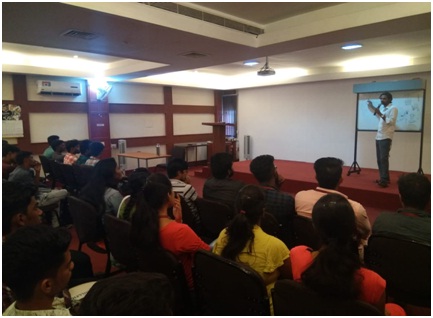 Technical Seminar on Advances in Nano Electronics and Devices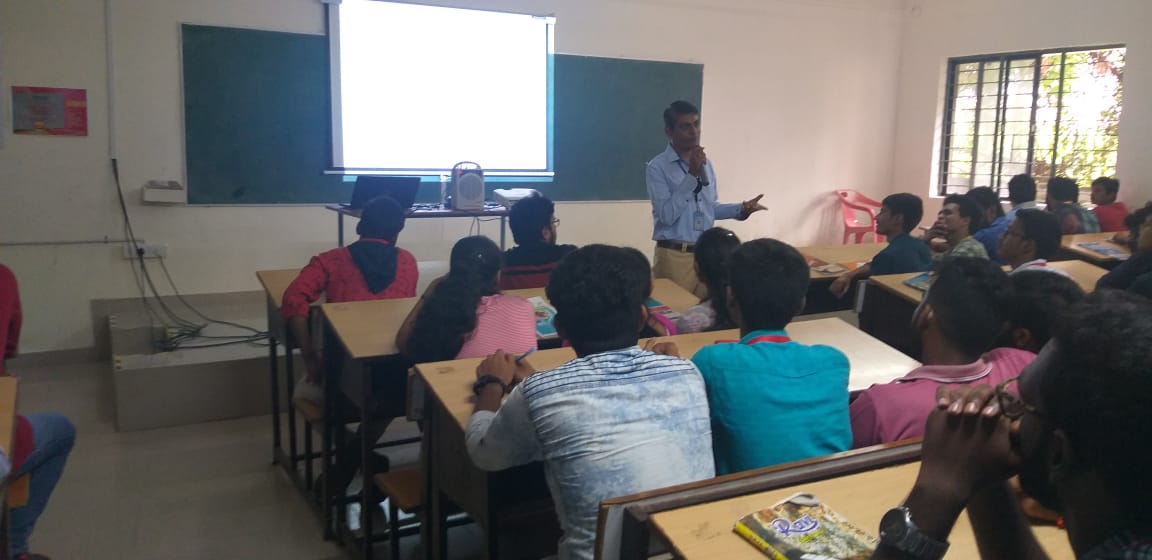 Guest Lecture on 5G Practices Technology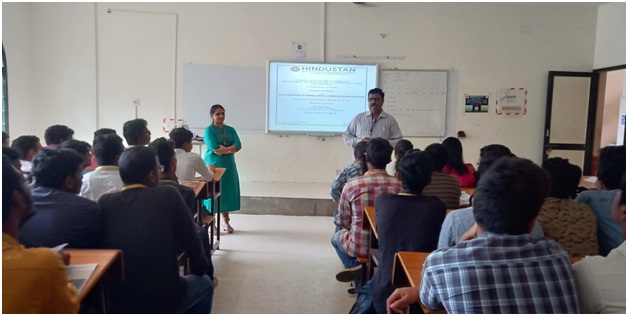 Technical Talk on Overview of Fibre Optic Communication System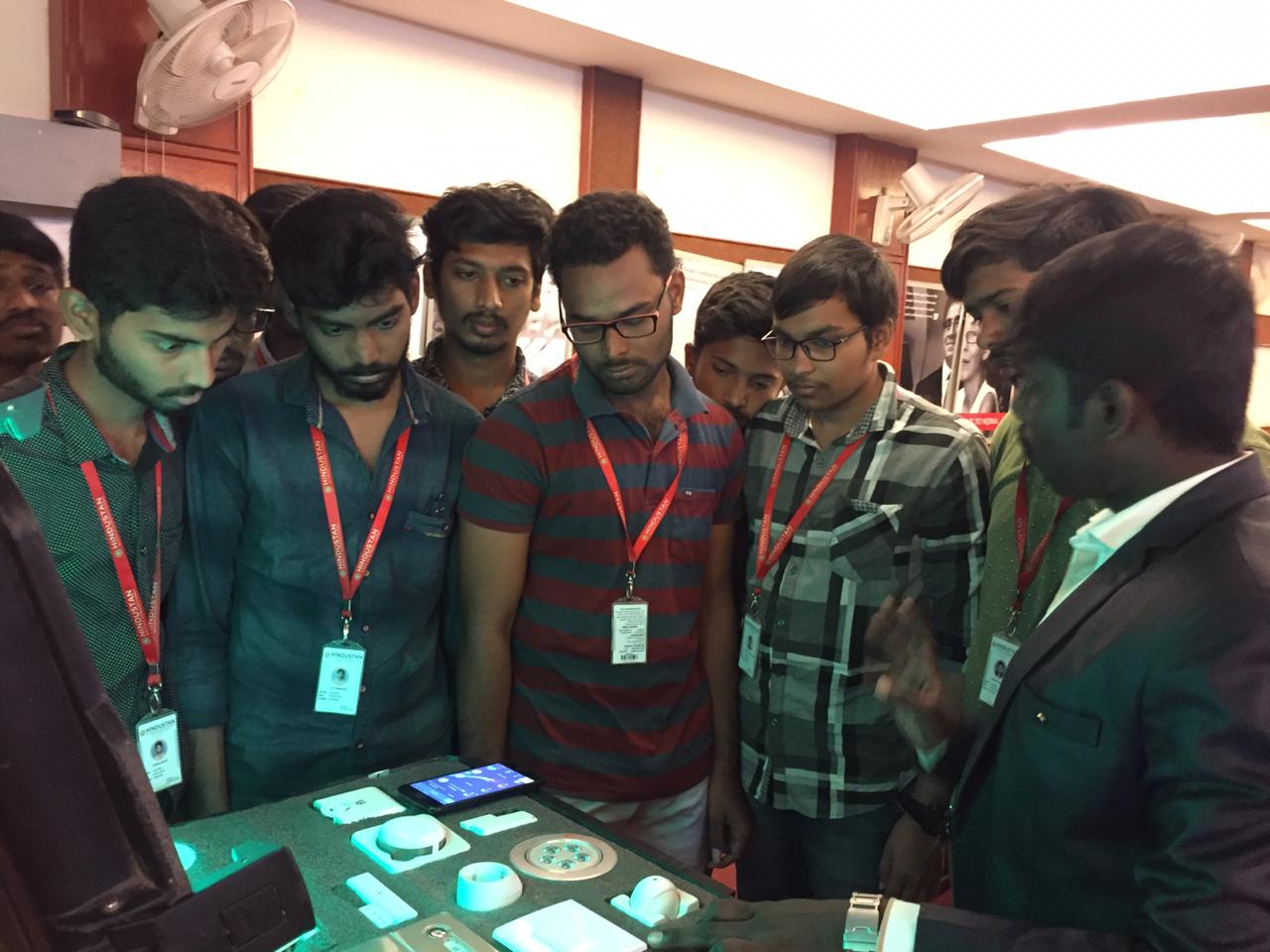 Hands on Training on IoT Based Automation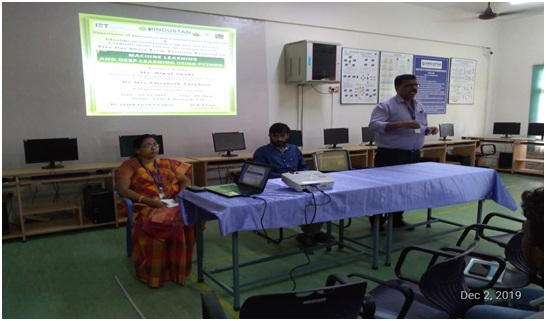 IET Sponsored 5 Days STTP on Machine Learning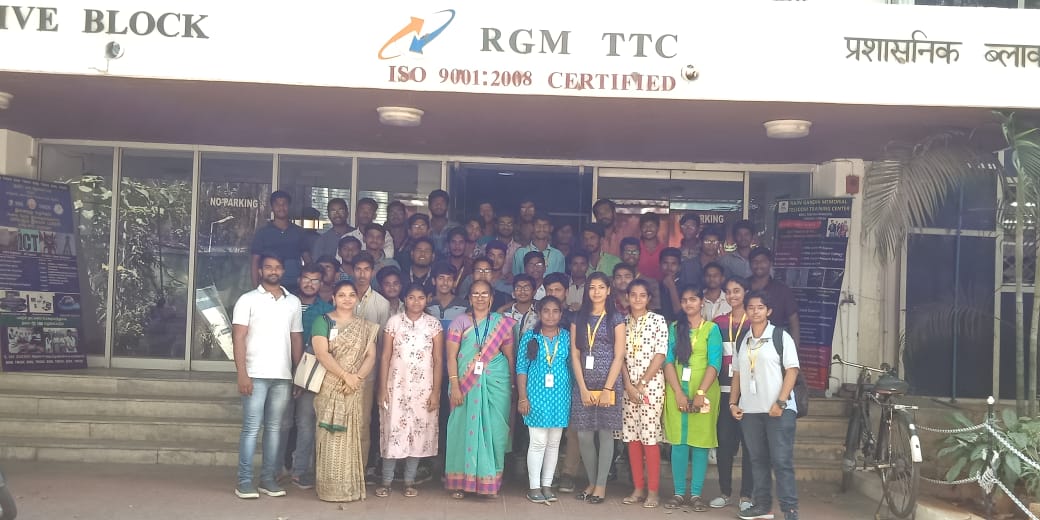 Industrial Visit to BSNL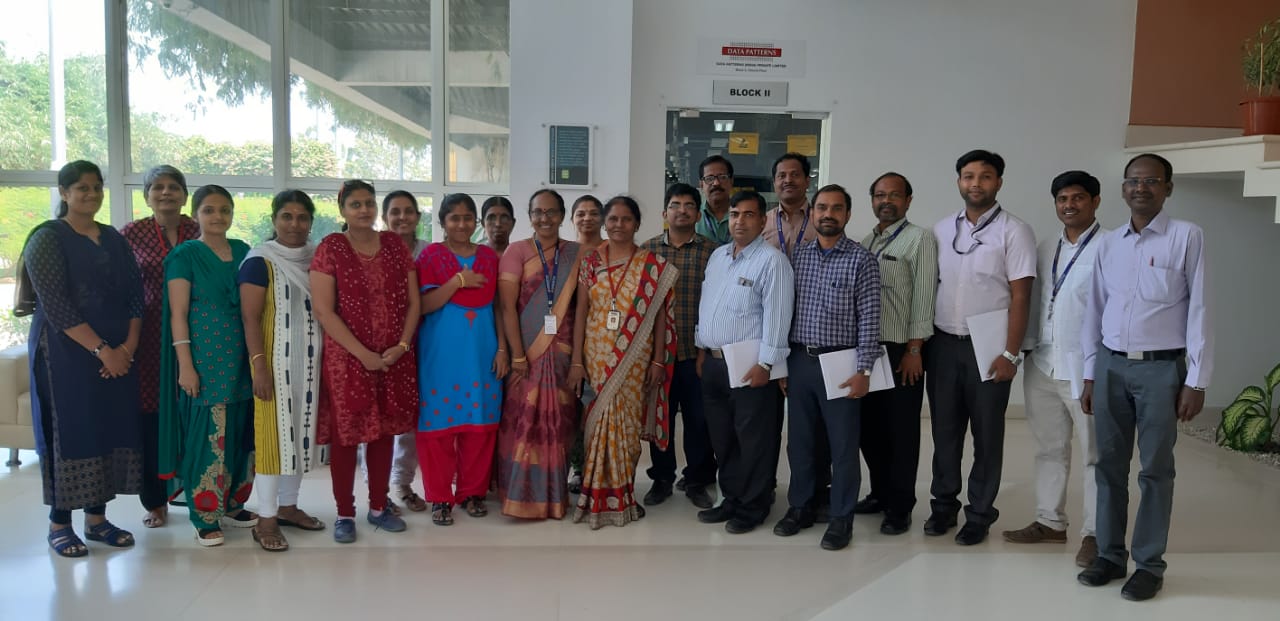 Industrial Visit to Datapatterns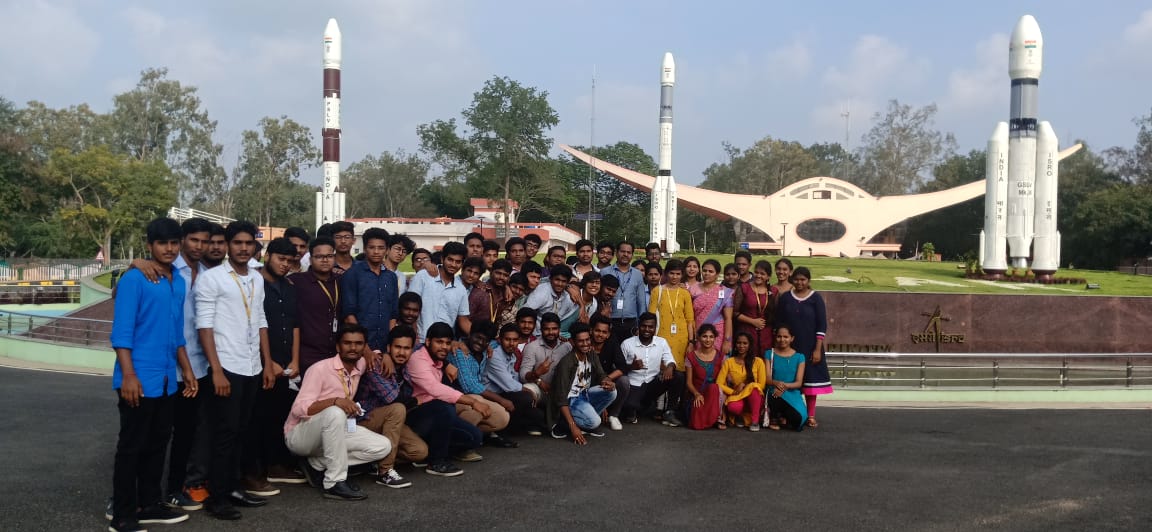 Industrial Visit to ISRO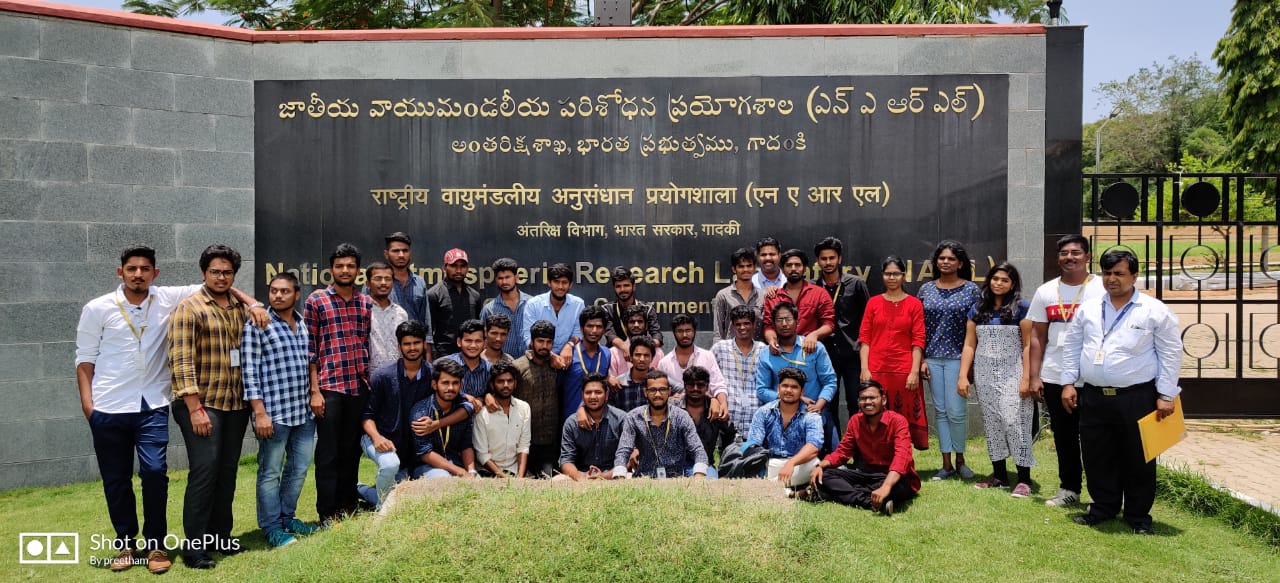 Industrial visit to NARL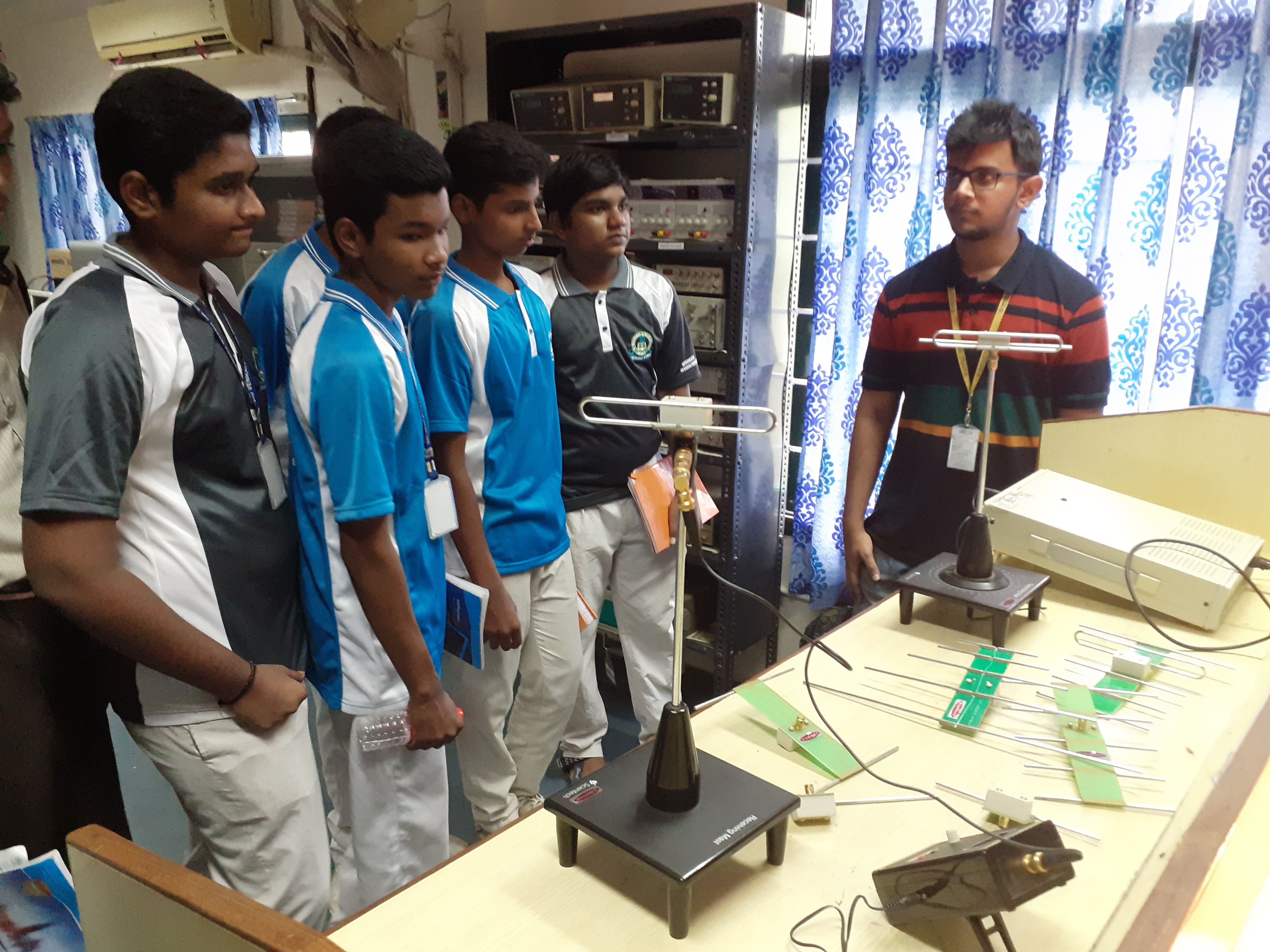 Open House conducted for +2 students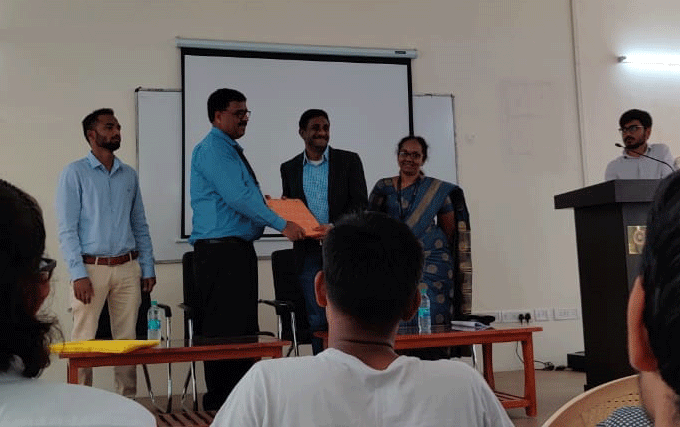 Inaguration of Electronics Club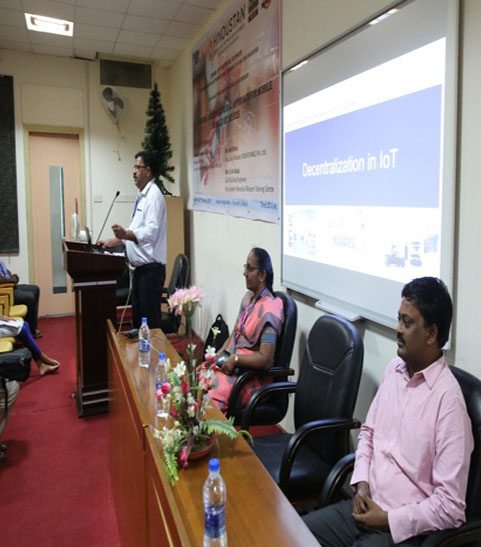 IET-Workshop on Technology and Service Neural Approach for Mobile Enabled IoT Devices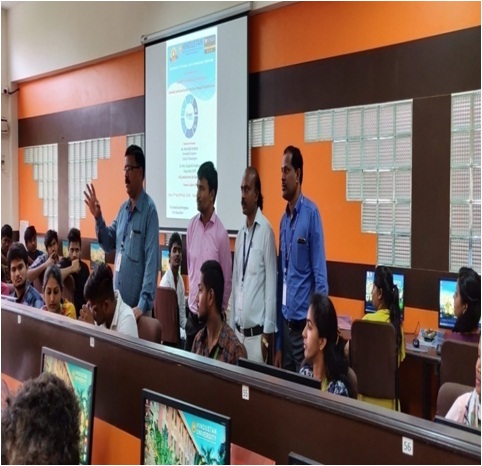 IET-Workshop on IOT using Raspberry Pi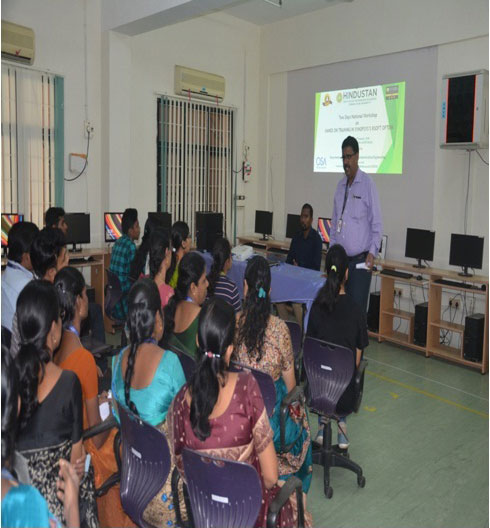 OSA-Workshop and Hands-on training in "SYNOPSYS'S RSOFT OPTSIM"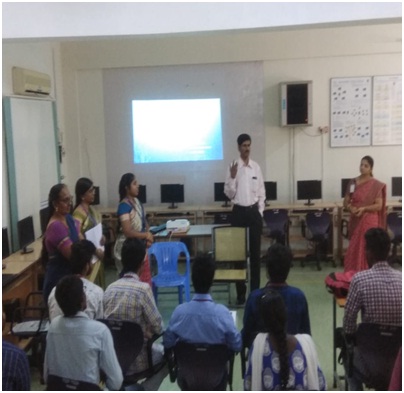 Mini Project Contest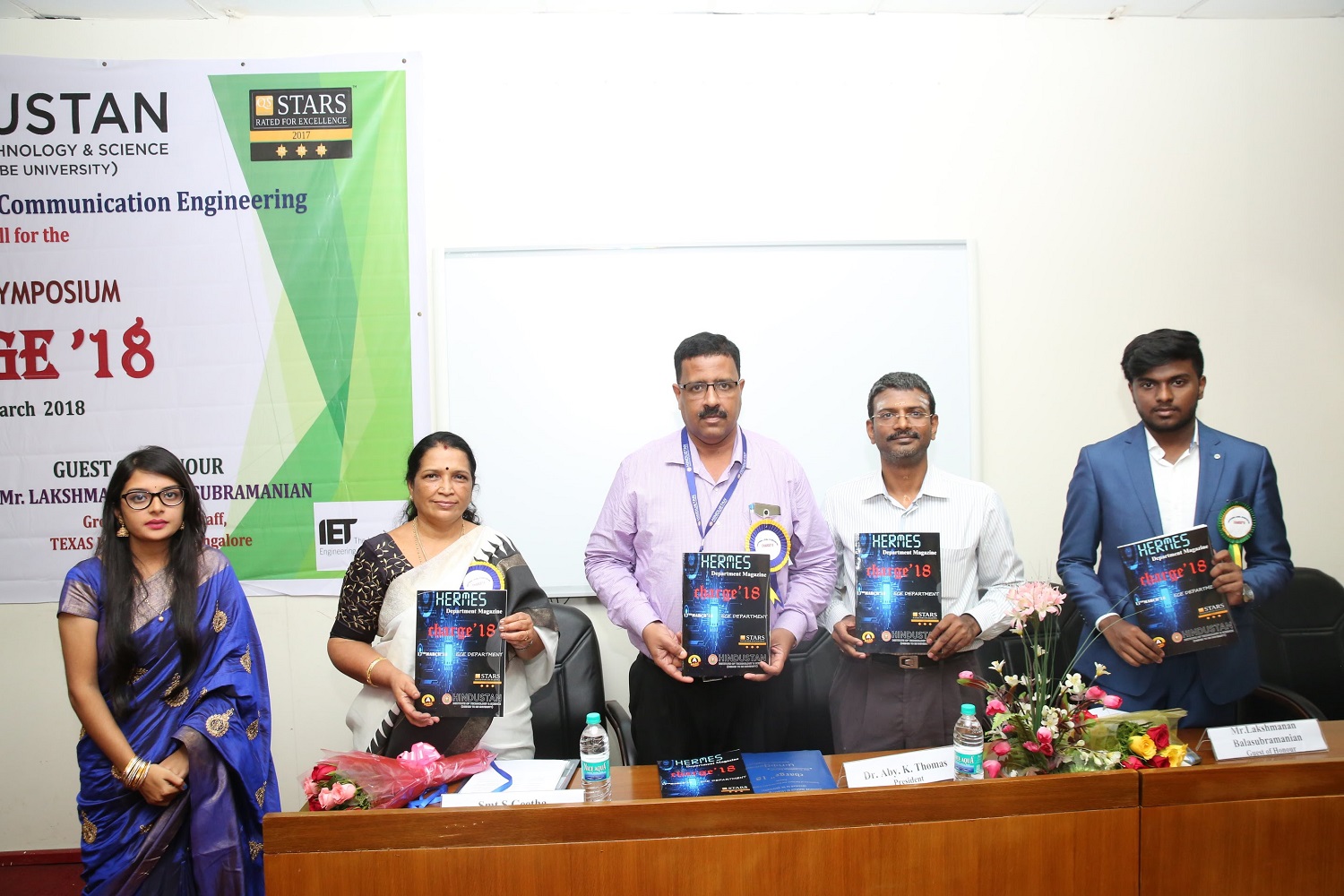 Technical Symposium Charge 2018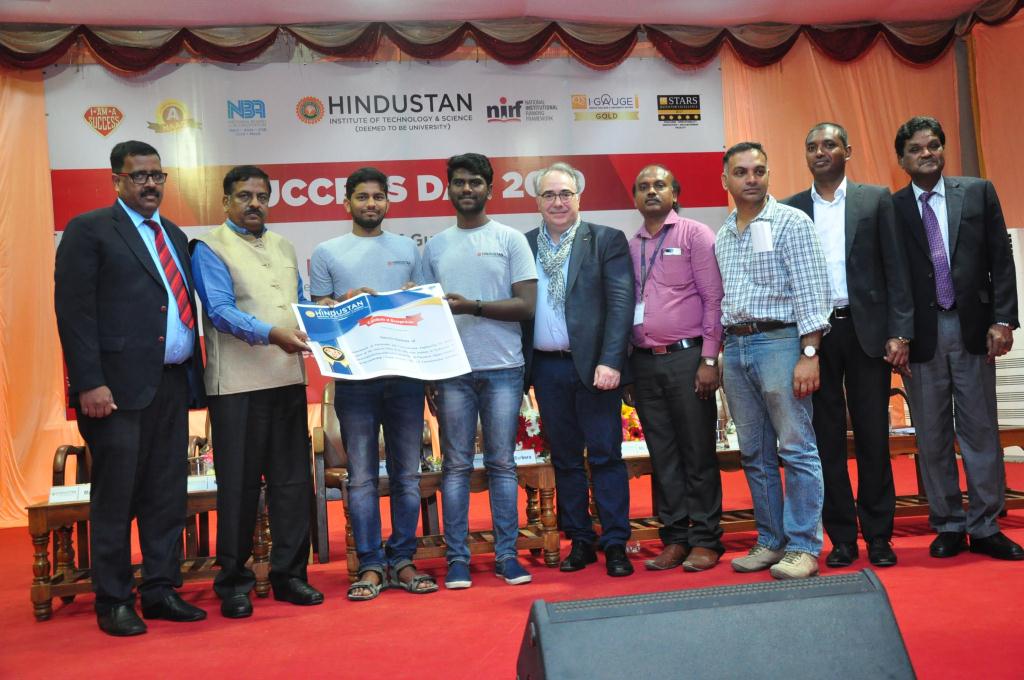 Success Day
Prominent Alumni

K. Giridharan,
BE-1989
Principle Design Engineer,
Urjita Electronics,
Chennai, India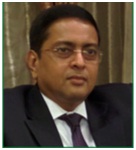 Sanakraj Patwa.R,
BE-1989
CEO, UC World Online Limited,
Chennai, India

Annie George,
BE-1990
CEO, Aerometric Wireless,
UK

Srinivasan T.R,
BE-1990
Chief People Officer,
Microland Limited,
Bengaluru, India

Sriram T.V,
BE-1990
VP, Wipro Technologies,
Bengaluru, India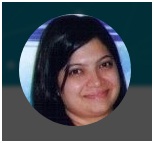 Preeti Varshney,
BE-1998
Lead Author, ReviewNet,
USA
V. Vijendra Bomb Jain,
BE-2000
Director, Kontact Consortium,
Chennai, India

Balaji Chandrasekaran,
BE-2005
Masimo Technical Lead,
Irvine, California

Papitha Nagarajan,
BE-2005
Senior Engineering Leader, Amazon,
SanFrancisco, USA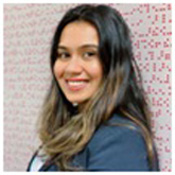 Pooja Sengupta,
BE-2005
Coles Online Merchandise &
Strategic Partnerships Manager, Australia

Pradeep Juturu,
BE-2005
Managing Director,
Bilhan Projects, Cuddapah,
Andhra Pradesh, India

Shrinaresh Subramanian,
BE-2005
Senior Software Developer, Google, SanFrancisco, USA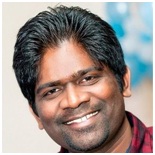 Sivakumar Esakkimuthu,
BE-2005
Principal Consultant at
Cognizant Technology Solutions,
Miami, Florida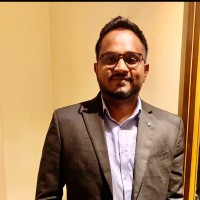 Sivaramakrishnan Murugappan,
BE-2005
Advisory Board Member,
Universal Care for Africa Foundation,
Missouri, USA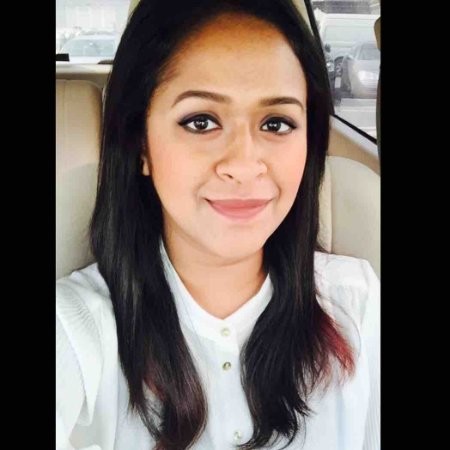 Chantelle Stephen,
BE-2013
Team Leader - Data Analyst,
Northern Territory Government,
Australia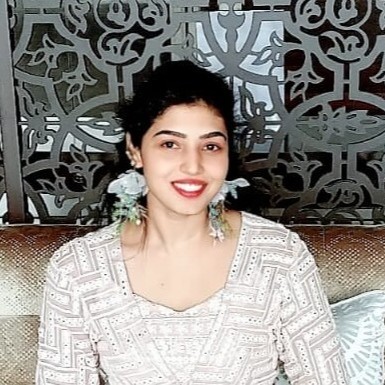 Veena Kommi Reddy,
BE-2013
Talent sourcer,
Microsoft Corporation,
USA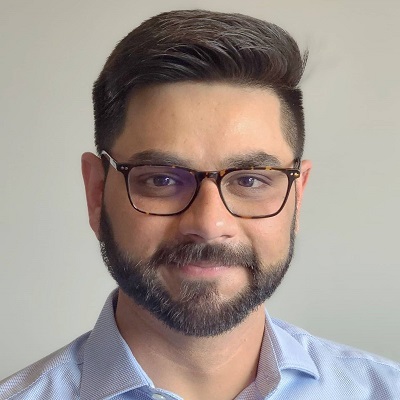 Manthan Patel,
BE-2014
Data Analyst,
General Motors,
Canada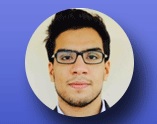 Ali Hyder,
BE-2016
Hussam Technology Company,
Oman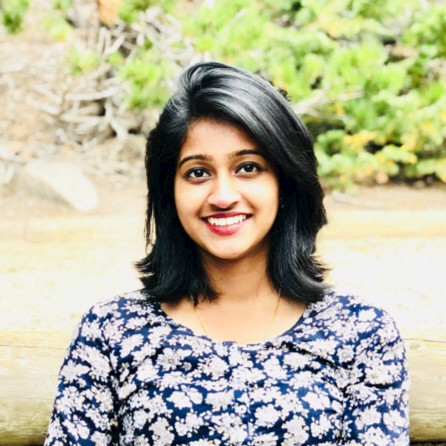 Sanjana John,
BE-2016
Lead Business Analyst,
Simplify Healthcare,
United States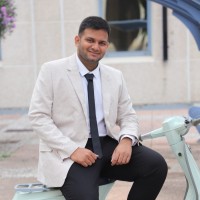 Sravan Kumar Reddy Vuyyuru,
BE-2018
MetaWireless Researcher,
Nokia Bell Labs,
Finland
Lab Infrastructure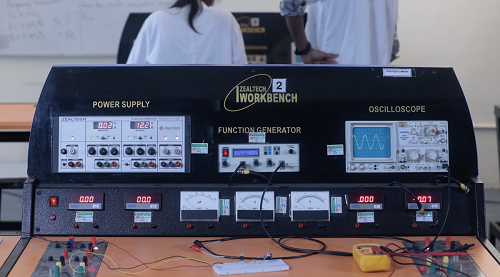 Analog Electronics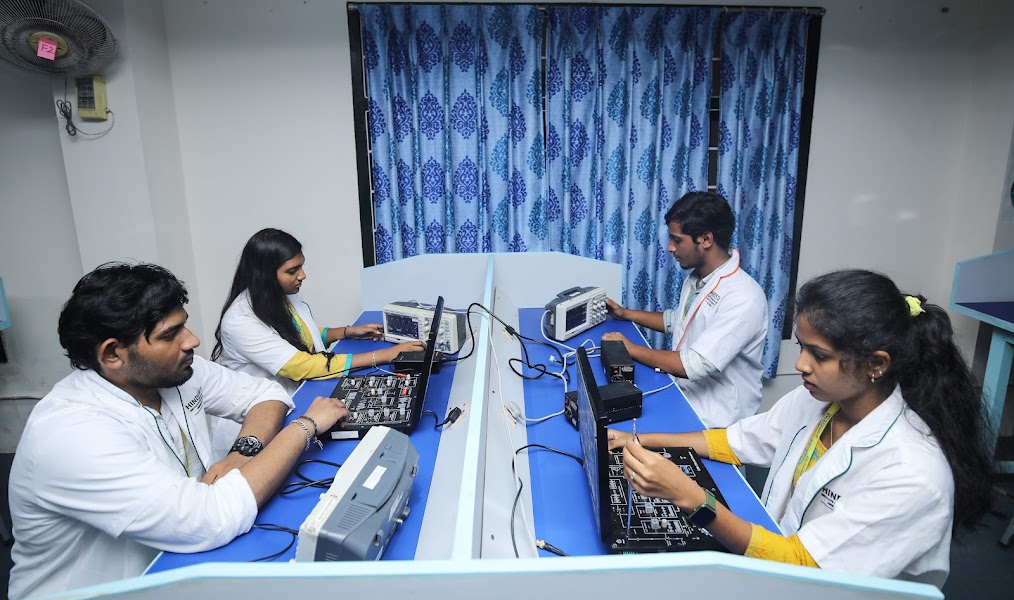 Communication Engineering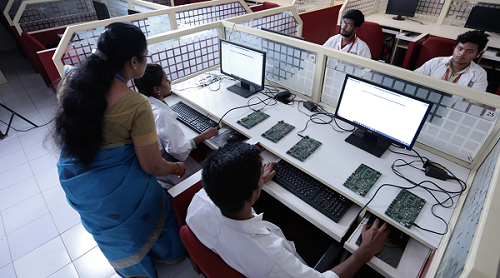 Digital Signal Processing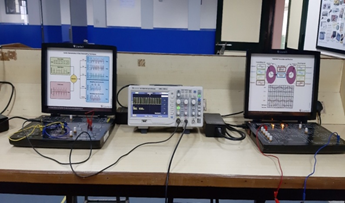 Industry Assisted Laboratory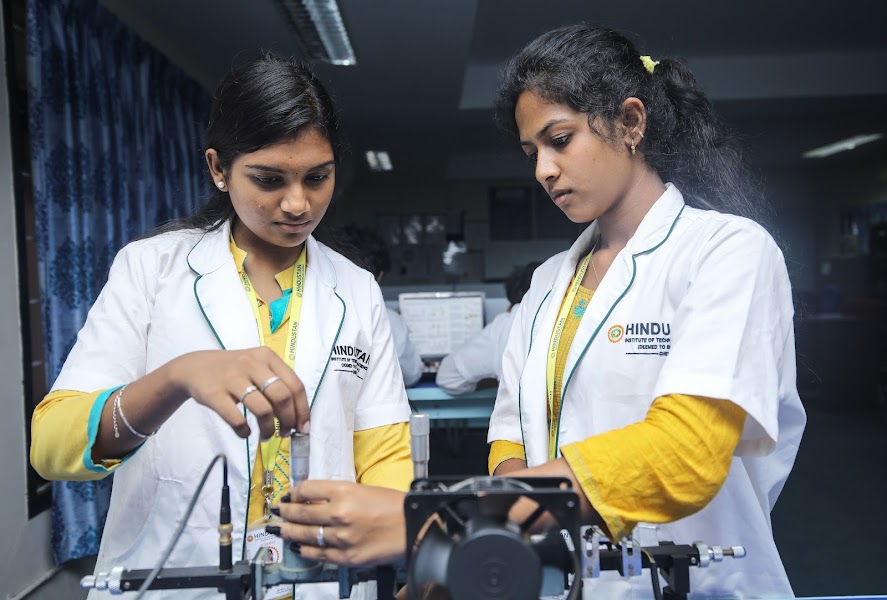 Microwave Engineering
Optical Communication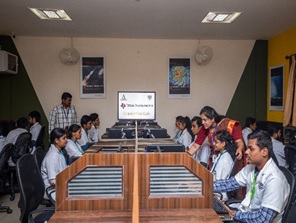 Texas Instruments Innovation Centre
Curriculum & Syllabus
Honors & Minors
B.Tech Electronics & Communication Engineering
Honors
Minors