HITS INKS MOU WITH LOGISTICS SECTOR SKILL COUNCIL | Event Date: Thursday, 3rd, January 2019
HITS signed an MOU with Logistics Sector Skill Council (LSC) with objective to launch BBA (Logistics) programme. The special aspect of this programme lies in the blended learning experience which could be a combination of conceptual learning in classrooms followed by a paid internship in industry. Specific curriculum developed by the LSC is to be imparted to the students which in turn would be enhancing their employability.
The Indian logistics sector is valued at USD$ 150 billion, contributing 14.4 % of India's GDP. Logistics Sector has employed about 21.24 million as of 2016: of which 54% are employed in passenger roadways segment, 35% in road fright while remaining are in passenger railways, freight forwarding, warehousing, packaging and other services. There has been no formal training in the country to address the skill gap in this logistics sector. Keeping the emerging opportunities in mind, this MOU has been signed to pave way for young aspiring graduates to be industry-ready with a focused training.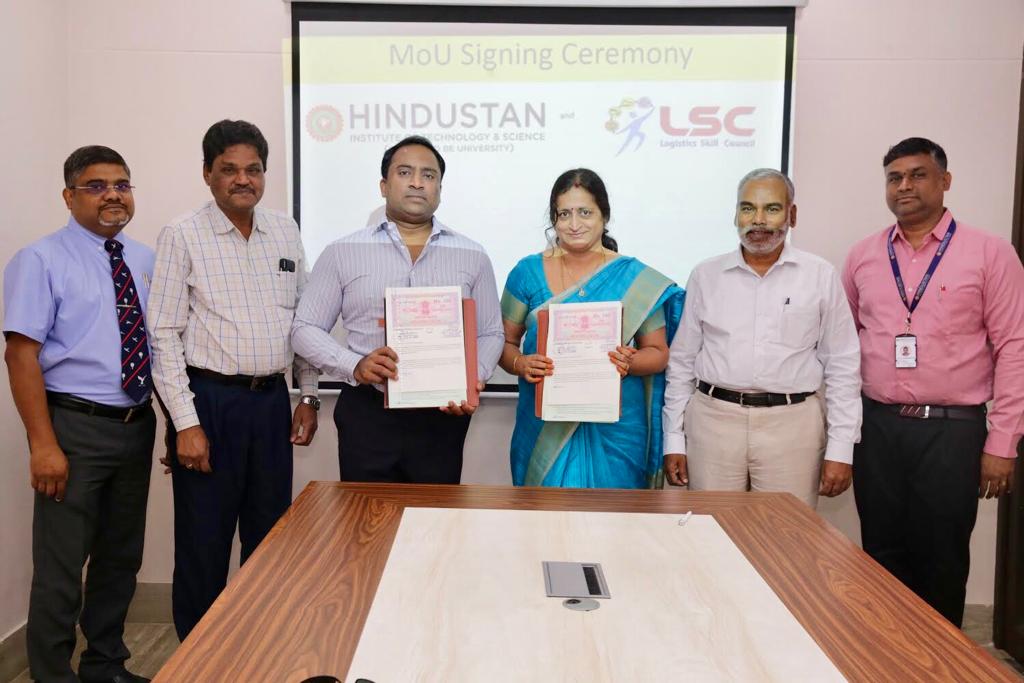 R to L: Mr. Milton Gerard Huggins, Head – Training, HITS; Dr. Pon Ramalingam, Registrar, HITS; Mr. Ashok Verghese, Director, HITS; Ms. Gayathri H, LSC; Dr. Ganesan, Academic Consultant, LSC; and Mr. M.K. Badrinarayanan, Professor, SOM, HITS.