VIRTUAL CHOIR HEAL THE WORLD | Event Date: Sunday, 21st, June 2020

Hindustan Group of Institutions, (HGI) celebrated the 80th birthday of its Founder-Chairman, Late Dr. KCG Verghese, 20 June 2020. Hindustan Virtual Choir, with a unique rendition, "Heal the World", was launched to mark the commemoration of Founder's Day Celebration. The Most Rt. Rev. Dr. Joseph Mar Thoma Metropolitan, The Metropolitan of the Malankara Mar Thoma Syrian Church, Thiruvalla, launched the Hindustan Virtual Choir, titled Heal the World, after the Worship on 21 June 2020, in the presence of Dr. Elizabeth Verghese, Chairperson, HGI and members of the Management and the entire HGI fraternity.
Hindustan Group of Institutions jointly with KCG Verghese Charitable Foundation have been involving in yeoman's service in all times of crisis: be it natural calamity, or any sudden outbreak of threats as in the current case of Covid-19. HGI has donated over Rs. 10 lakhs towards various activities that have been carried out during the pandemic. It includes, Sevili, a service robot to assist medical frontline workers in terms of communicating with the isolated Covid positive cases; Drishyam 4.0, to support Chennai Police Department in crowd monitoring, surveillance and control through drones during the lockdown; and Hindustan Camp Covid which has been effectively involved in distributing Relief Kits comprising essential commodities and medical kits to the villagers and needy. The Most Rt. Rev. Dr. Joseph Mar Thoma Metropolitan, has acknowledged the efforts of HGI during his 90th Birthday Celebration recently; and has also appreciated HGI's initiative of Virtual Choir – Heal the World which has come at the right time.
Threat
Augmenting death rates in ICU, threat of being infected, social distancing being practiced, situation where one's face could not be identified with facemask and shield, above all, leading a secluded life—what a never-ending list COVID – 19 has left us with! With lockdown seriously imposed by the Government, most of us work and study from home. It has really been over 100 days since we met our friends, and beloved ones. And tomorrow . . . a bleak state!
Heal the World
Hindustan Group of Institutions' students hailing from colleges and schools and Alumni members have come up with the Virtual Choir rendition of the most renowned Michael Jackson's score "Heal the World." A Song when reaches one's soul, are believed to have therapeutic effects and foster goodwill. "Heal the World" instils hope to mankind with love, peace and equality as its central themes. It highlights the adverse effects of war and rage caused by it and how best the world could be if we stay away from it; and embrace peace, friendship and equality. Its lines, "If you care enough for the living/Make a little space, make a better place," relates to our commitment through simple action in bringing change to the world. God has created this world in the image of heaven; and thus, human should glow His virtue by showing kindness, love and compassion to help someone else in order to make this world a better place to live.
Heal the World creates a sense of social awareness and reassures us to reset our priorities. Its lines "And the world we once believed in, will shine again in grace" tells us that through our conscious and altruistic action, we can make the desired difference in this world which is common for all. Though Heal the World concerns with peace being spread across world for a better future, its message could positively be related to our present pandemic state caused by Covid-19; wherein we should share love and compassion to our fellow beings and stay united to heal the world from the ill effects of Coronavirus. Let's uplift the society with compassion and concern, true to the vision of Late Dr. KCG. Verghese, "To Make Every Man a Success and No Man a Failure."
Every cloud has a Silver lining, and At the end of every tunnel, there's light. Stay Intact & Positive. . . With New Hopes comes New Beginnings!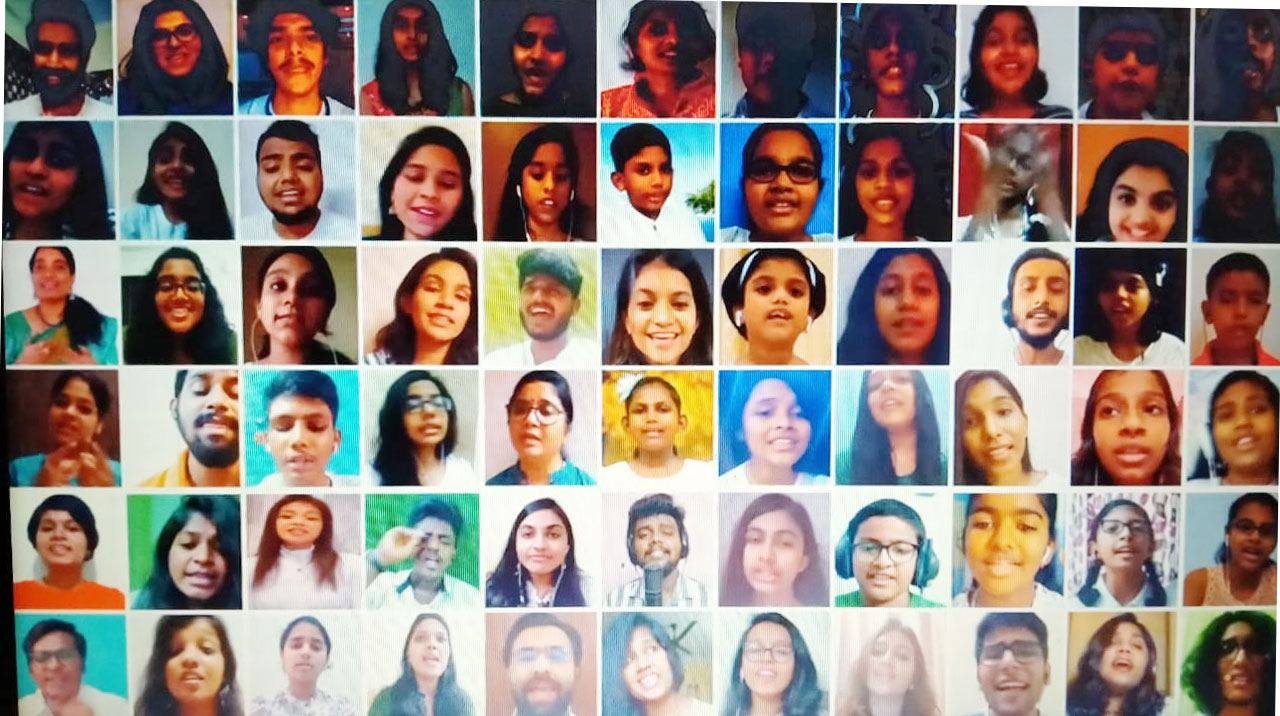 Heal the World Video link