Celebration
50TH YEAR GOLDEN JUBILEE CELEBRATION | Event Date: Monday, 26th, September 2016
Hindustan Group of Institutions celebrated its Golden Jubilee in all its grandeur and adoration on 26 Sept. '16 with His Grace The Most Rev. Dr. Joseph Mar Thoma, Metropolitan of Malankara Mar Thoma Syrian Church leading the event.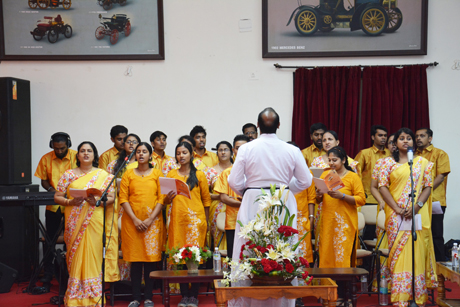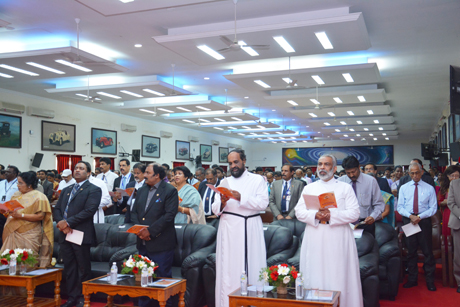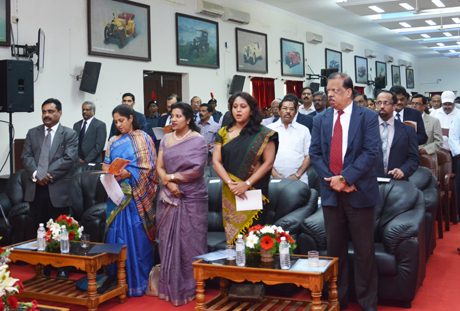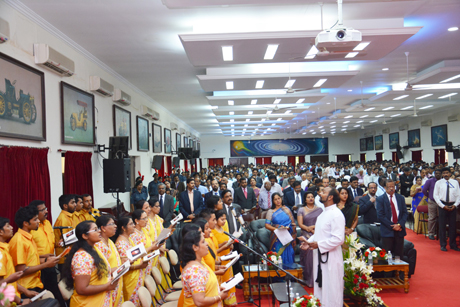 As a gesture of gratitude to the Almighty, the Celebrations began with Thanksgiving Service which had elements of Hindustan's reminiscence of its early beginnings as an institute, to a college, University and a group of Institutions. "Thank You Lord" Hymn was sung by the students and staff members conveying gratefulness to the divine for enabling the Institutions soar great strides with his shower. Succeeding the service, Rev. K.G. Joseph, Vicar, Madras mar Thoma Syrian Church rendered the Opening Prayer; followed by Dr. Susan Marthandan, Director HCAS offering the Bible reading.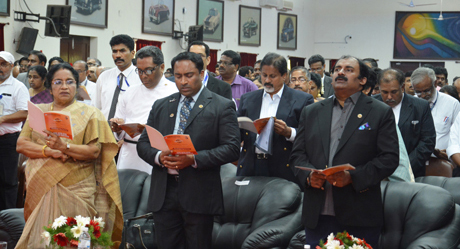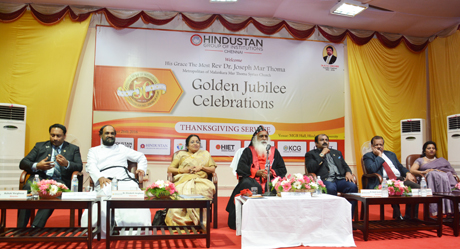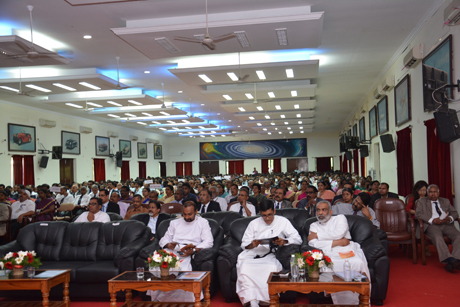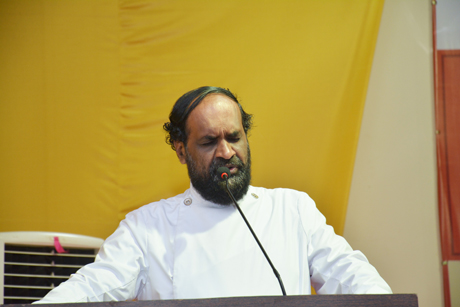 Dr. Elizabeth Verghese, Chairperson HGI gave the Opening Address wherein she expressed her happiness towards the progression of HGI and congratulated each and every one who has contributed to this tremendous accomplishment of 50 years of determined service to the field of education. Rev. Dr. Joseph Mar Thoma proffered the Benedictory Message that led to the presentation of mementos.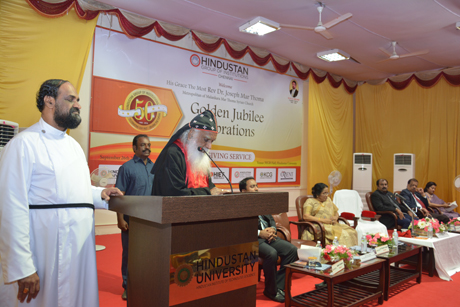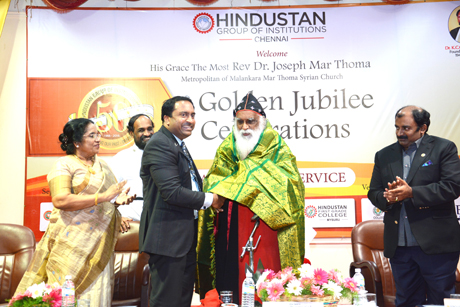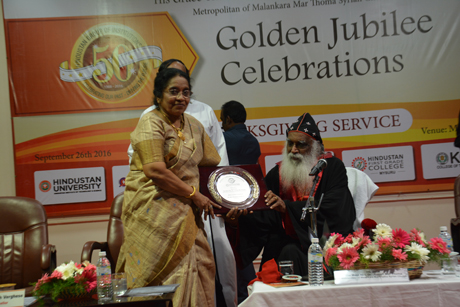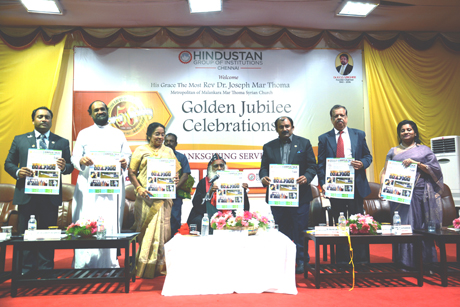 The celebrations also saw the release of "Campus Talk" Newsletter by Dr. Anand Jacob Verghese, Director & CEO, HGI. Mr Ashok Verghese, Director, Hindustan University proposed the Vote of Thanks. The event came to a fine closure with a Closing Prayer of Rev. Thomas C Alexander, Vicar, St. Paul's MTR and planting of saplings that stands as a symbol of persistent growth akin the Institution's goal.